Automated Storage Solution for Green Tires
Buffering green tires during tire production is an important and strategic process step.
To continuously operate curing presses with optimum capacity and separate them from upstream tire building machines, it is important to produce defined batch sizes of green tires and put them in intermediate storage.
Following this strategy, the tire building machines' retooling operations are reduced and provide higher production volumes.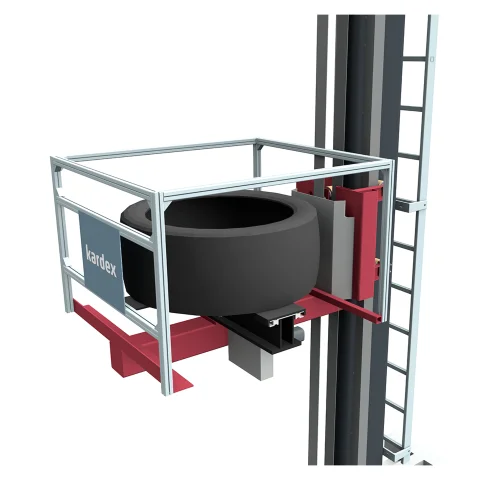 Handling of green tires
Kardex Mlog's special solution uses a cross-telescopic fork to directly handle and store green tires without needing additional load carriers.
Stores green tires without load carriers

Uses space effectively and makes intermediate storage more compact

Reduces handling steps by 2/3

Allows tire weights up to 180 kg

Provides transparent and consistent data

Guarantees high process quality
Stores green tires without load carriers
Uses space effectively and makes intermediate storage more compact
Reduces handling steps by 2/3
Allows tire weights up to 180 kg
Provides transparent and consistent data
Guarantees high process quality