Working at Kardex
Discover the benefits of joining the Kardex team
Kardex's corporate culture is the heart of daily interactions internally and externally. Check out our vision and mission, guiding principles, core values, and code of conduct that apply to all employees.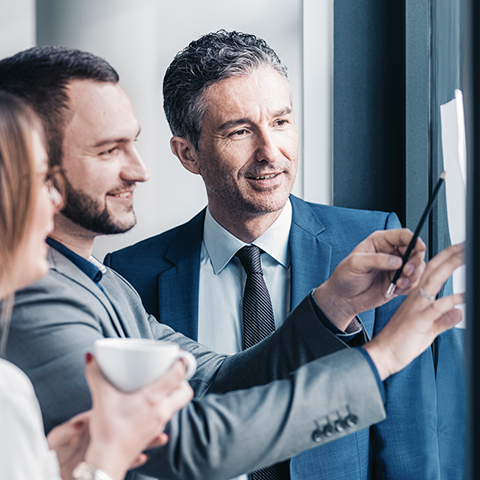 Core ethical principles
We base our understanding of ethical business practices on five core principles:
Employees: we treat our employees fairly and respectfully
Clients: we put our clients' benefit on top of our objectives
Shareholders: we are committed to sustainable performance with integrity
Business partners: we strive to be a trustful, fair, and respectful business partner
Society: we aspire to be a responsible corporate citizen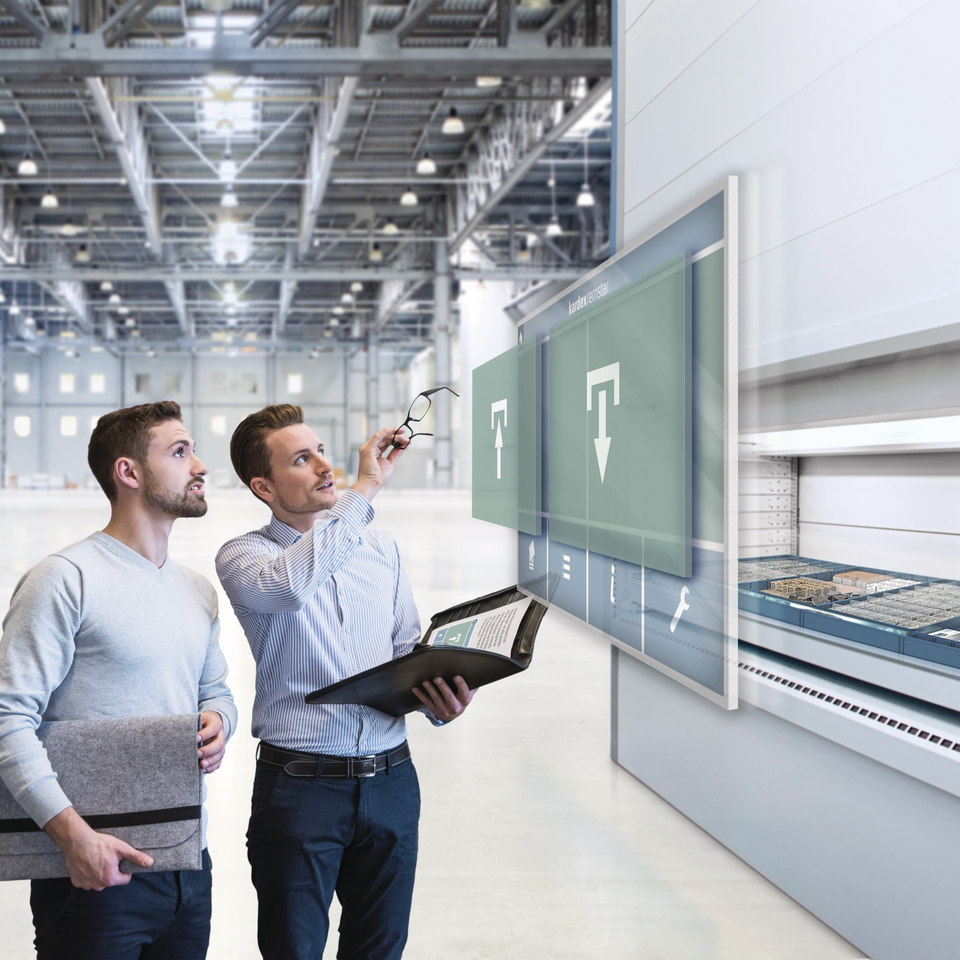 Vision and mission
We are a team of approximately 2,000 employees in over 30 countries working as the ideal partner for our customers for individual storage and materials handling solutions.
We want to be the leading provider of value-adding automated storage, retrieval, and material flow solutions. Therefore we deliver innovative solutions that save space, create order, and increase productivity.
We take care of our customers throughout the entire life cycle of our machines and systems and are advisers and true partners.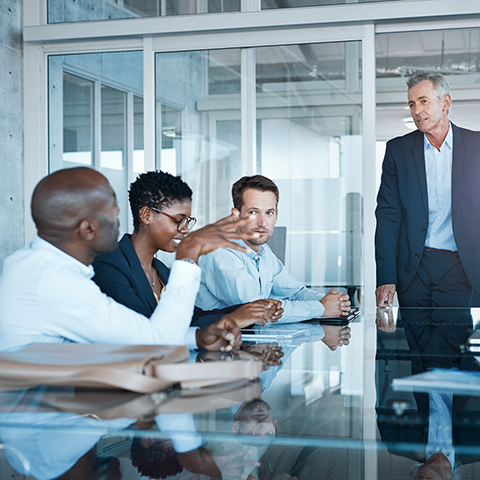 Core values
Our core values give us direction on how to act internally as well as towards our customers. We regard respect, team spirit, reliability, and passion as top priorities.
Respect:

We meet one another at eye level with appreciation and tolerance. We make comprehensible decisions. We treat each other openly, fairly, and honestly and promote a constructive communication culture. We accept rules and decisions and actively implement them.

Teamspirit

: We trust one another. We bundle our strengths and share ideas and experiences. We subordinate our actions to the common goal. We win and lose together.
Reliability

: We take responsibility and deliver the agreed results. We stabilize where possible and change where necessary. We say what we do and do what we say. We live our corporate values.

Passion

: We are committed and identify ourselves with our company. We want to constantly improve and develop ourselves. We see setbacks as opportunities. We love challenges and are proud of our successes.
Straightforward: We help our customers and our employees quickly and in the most uncomplicated way.
Innovative: Our solution portfolio is state-of-the-art. We adopt trends and market needs to enable our customers to benefit from new solutions and opportunities.
Fair: We always treat all our stakeholders equally, honestly, and with utmost respect.
As a technology leader, we offer economical industry-specific applications. We develop markets and grow with our customers. We make ourselves strong for our customers. Kardex specializes in a comprehensive product portfolio and outstanding service offerings to support our customers over the life cycle service of a customer solution. Through this consultative approach we create value-added solutions that range from standard products to medium-complex and customized systems.
The Kardex code of conduct lays down the binding general principles of ethical behavior for the Board of Directors, management, and all Kardex Group staff. The Kardex code of conduct is applicable to all business segments, subsidiaries, and areas of activity. The values underlying these principles may be regarded as the common sense of everyone working at Kardex.
Automated storage solutions are high-tech. The basis for this is our genuine high-quality work from our own production sites, the skills of our specialists in planning, production, and assembly, as well as the innovative spirit of our engineers from research and development. For years, we have been developing solutions in the areas of Industry 4.0 and digitalization to offer our customers an excellent all-around service.
As an international company, we love working together, also in cross-functional and/or global teams. Our four core values "team spirit, respect, reliability, and passion" shape our daily operations. Externally, we attach great importance to a fair, open, and communicative cooperation with all our customers, suppliers, and business partners.
We offer our employees an open-minded environment where they can develop themselves in a structured manner.
Our Kardex Academy offers more than 100 standardized training modules in German and English.
We offer structured career development/career paths for all employees identified in our annual feedback dialog.
We take care of our talents with an internal program linked to succession planning and the yearly potential nomination process.
We encourage personal development by assigning challenging tasks and adding more responsibilities, when appropriate.
Our employee development managers gladly advise and support further development.
The annual feedback dialogue/interview identifies individual training needs. Based on that, we offer personalized additional support (e.g., training-on-the-job or subject-related training).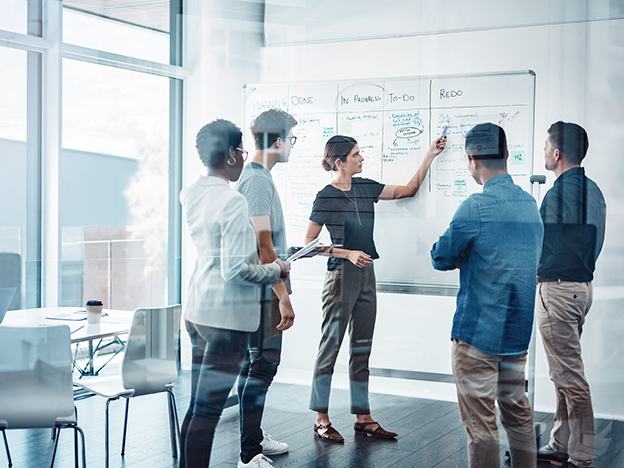 Our employees make a significant contribution to the success of our company. Therefore, a positive and familiar working atmosphere is so important to us. To this end, we offer a wide range of attractive benefits.
We work hard in a very successful company, in a very competitive environment, and driven by an unwavering passion for what we do. However, we also know that work-life balance is important. At Kardex, you will find we are flexible and understanding when it comes to adjusting schedules to fit your personal life.
Our workplaces include the resources and supportive work environment our teams need to tackle the challenges ahead. In addition, and as a matter of course, they meet the highest level of safety.
Welcome to Kardex! We want you to be part of the best team from the first moment you arrive. Therefore, we established a specific onboarding program to make sure you feel included and connected from day one.
Kardex offers fair base salaries that are competitive with leading companies in the relevant market. Some of the German entities are tariff-companies.
Kardex cares about the employees. We support employees to stay healthy and fit by providing a variety of health care benefits.
At Kardex, we value the differences in our workforce, as they are key to the success of our business. Through valuing and including each individual and their unique strengths, we create an environment where our people can perform at their best and together drive sustainable business growth.
At Kardex we like to thank our long-term employees for their loyalty to our company.
Retirement is a topic one should think about long before it starts. Kardex supports employees to prepare for retirement. For example by contributing to an old-age pension scheme.
Our invitation to each of you: participate and contribute. Continue to grow together!
Grow2gether as a total organization by cross-functional/cross-divisional collaboration and facilitate success through our Kardex glue.
We live our values in many ways. Our employees give you insights into their personal and professional stories and tell you why they love working at Kardex.
We have examples through all management levels and showing different roles. This should give you a deep insight into our culture, our working atmosphere, and the spirit which drives us in our daily business.
Have a look and feel inspired!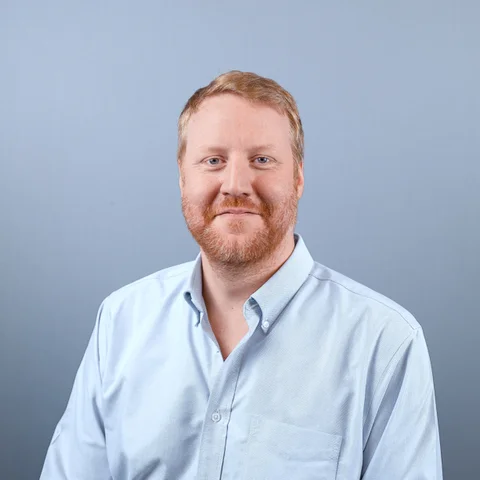 Johan Jonsson
Current position: VP of Life Cycle Service (LCS), North America
Short description of task: Oversee all LCS activity for North America
Working at Kardex since: 2011
Location: Westbrook, Maine - USA
Your "journey" within Kardex?
I started with Kardex in 2011 as a temp to hire in software support. Since then, I've been a software expert, software team manager, New Business sales consultant, and now VP of LCS. It's been an interesting journey. I've enjoyed working in a variety of roles and learning about our industry along the way.
What do you enjoy most about your job?
What I find most fascinating is learning about and working with our customers. We get to be part of so many different industries - from simple storage and electronics manufacturing to medical research and everything in between! We have machines in laboratories holding critical research samples, spare parts applications serving the aerospace industry, and high-speed e-commerce picking tools. It's cool!
What makes Kardex an attractive employer?
Kardex is an employer with very good core values. As an employee, I always appreciate the messages set at the global level and witnessing them locally every day. Work can be challenging, but at Kardex we feel like we are in it together.
How does Kardex ensure an excellent customer experience?
In my experience, we come up with new products, but more importantly new solutions. We aren't sitting still hoping the same old solutions will work forever, but instead always moving forward from an R&D perspective and our teams get to be creative in their problem solving and innovative in a grassroots way.
Our customer service is key. It's about setting expectations and delivering on them (above and beyond). This is how we contribute to the quality standard from the service side of the business.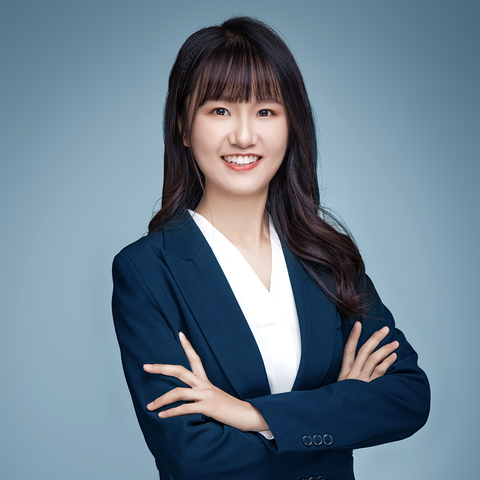 Jiaqi Cai
Current position: Accountant
Short description of task: SAP recording, tax report, monthly closing, and financial analysis reports
Working at Kardex since: 2013
Location: Beijing, China
Your "journey" within Kardex?
I started at Kardex as a finance intern in January 2013 and I officially joined Kardex in July when I graduated. I have worked in this big family for more than 7 years, and I professionally grew over this time period. From a finance assistant to an accountant, I have learned a lot while working at Kardex. This includes finance responsibilities such as reviewing expenses, issuing invoices, completing tax declarations, making accounts in SAP, and filling out reports in Cognos. I've been involved with month-end-closings, year-end-closings, forecasts, budgets, and more. I am very thankful to my manager and colleagues for their help and support.
What do you enjoy most about your job?
Although we're dealing with numbers every day which might seem like repetitive work, we're actually using numbers to help our customers. I love the feeling of accomplishment, especially for data balancing, data collation, and classification.
I am gaining experience on how to manage different situations.
What makes Kardex an attractive employer?
Kardex is a big family. In our Beijing office, I have a good working environment and very friendly colleagues. We have a strong team spirit - we help one another and the other offices. All of us are working hard for a common goal.
Our company focuses on staff development: there is enough space for me to grow and I learn a lot here.
How does Kardex ensure an excellent customer experience?
Since our finance team is in the Beijing office, it's hard to meet the sales team or engineers. But to support customers, we'll help our colleagues by answering questions about finance and making sure they have efficient information to speak with their external customers.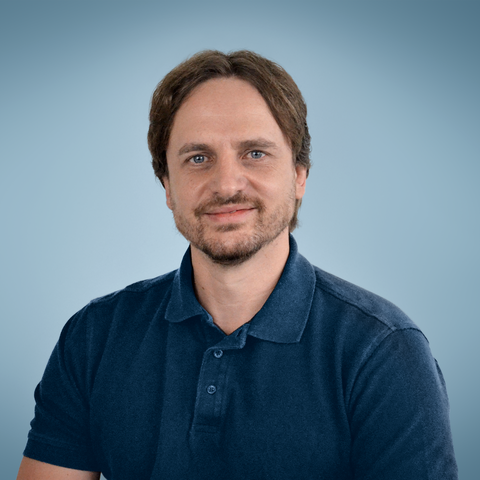 Sven Knörzer
Current position: Automation Engineer, Automation Technology Development
Short description of task: In our department, we develop, test, and publish standard software for all Mlog machines (e.g., stacker cranes, shuttle vehicles, conveyor systems) and the visualization part of Kardex Control Center.
Furthermore, we form development teams for various assignments with our mechanical and electrical design colleagues.
Working at Kardex since: 2006
Location: Neuenstadt, Germany
Your "journey" within Kardex?
When I started working at Kardex, I spent many years in the area of control and commissioning for storage and retrieval machines focusing on national and international assignments. There I gained experience that helped me develop into my current role and I certainly would not have wanted to miss that opportunity. As my level of experience and knowledge increased, my mentor at that time involved me more and more in R&D projects until this became my main focus. When the Automation Technology Development department was founded, I became part of its team.
What do you enjoy most about your job?
We have our finger on the pulse at all times. We use current technologies, agile development processes, and the latest software solutions. At Mlog, the control area profits from defined standards that are known from high-level language development and vice versa. In addition, we are always progressing: discussing and implementing new ideas and visions, where needed. We continuously improve existing products, create new ones, and find added value for our customers.
What makes Kardex an attractive employer?
In addition to what I mentioned already, Kardex offers a family-oriented environment with flexible working hours including mobile working. This really helps to ensure a positive work-life balance. I must mention that I know many colleagues who do not see work as just work - as they are also interested in areas relevant to their job in their private lives. This makes a seamless merger of work and leisure and creates a positive environment! We often pursue activities together like cycling tours and visiting the Cannstatt Folk Festival.
How does Kardex ensure an excellent customer experience?
We employ numerous team members who think outside the box. This results in a fusion of information across all areas. For example, technologies not normally used in certain areas support numerous divisions. Continuous integration and software generation are part of our daily business, even in control technology. In the field of HMI, we use only the most modern web technologies.
In summary, Kardex is innovative because we have employees who continually strive to enhance existing systems and concepts, even if they already work excellently.