Kardex expands AutoStore business to Asia Pacific
15 December 2022, Company News
The leading intralogistics solution provider Kardex expands its footprint as a global AutoStore partner into Asia Pacific, addressing the rising demand for automated warehouse solutions in APAC.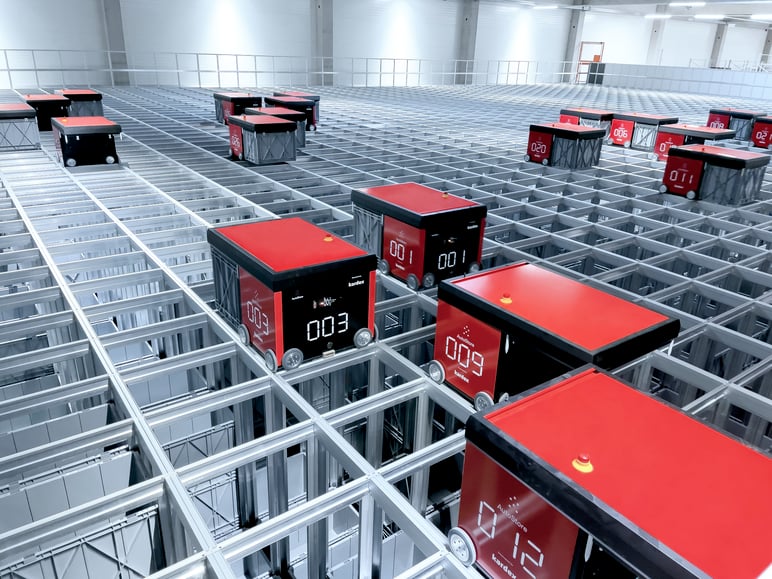 Singapore, 15 December 2022

– As a global partner of AutoStore, Kardex is able to sell, project-manage, and install AutoStore solutions worldwide. The Kardex Holding AG has signed the global partnership agreement with Autostore AS in February 2021. Ever since, Kardex has quickly established the business in EMEA and North America and has now also expanded its AutoStore business to APAC.
| | |
| --- | --- |
| | "Kardex AutoStore has a team of very experienced people, and therefore we are able to keep our organization lean and offer competitive solutions in terms of system design and implementation, as well as pricing", says Freddy Zhong, Regional Director Business Development AutoStore Asia Pacific at Kardex. |
The Kardex AutoStore team has extensive experience planning and implementing customized and holistic AutoStore solutions for various industries. Customers benefit from numerous years of knowledge and hands-on experience the Kardex team has in creating individual and integrated solutions. Making use of the extensive global service and support network of Kardex, customers are fully supported throughout the lifecycle of their AutoStore system, even in the most remote location.
AutoStore – the fastest order fulfillment system per square foot
AutoStore is a fully automated goods-to-person storage and retrieval system offering maximum storage density. Bins are stacked vertically in a grid and retrieved by intelligent, battery-powered robots that travel on top of the grid system, sorting, carrying and delivering bins to the respective workstations (ports), where a variety of warehouse operations can be performed (picking, replenishment, inventory control, etc.). The flexible, tailor-made system fits even the most unusually shaped facilities, allowing the grid to be placed around columns, on mezzanines and on multiple levels. The bins are stacked neatly on top of each other in a condensed grid-style system, increasing storage capacity up to four times and performance up to 10 times that of traditional storage methods, all without the need for additional workforce. AutoStore can easily adapt to changing order fulfillment requirements through a flexible configuration of the robots, ports and quantity of bin locations. The technology, which has been used very successfully in the market for several years, complements Kardex's range of products and services, particularly in the area of comprehensive order fulfillment solutions.
Learn more about AutoStore.
About Kardex
Kardex is a leading intralogistics solution provider of automated storage, retrieval and material handling systems. With two entrepreneurially managed divisions, Kardex Remstar and Kardex Mlog, the Kardex mission is to provide solutions and services to increase the efficiency in storing and handling of goods and materials on a global scale.
The two divisions serve as partners over the entire life cycle of a customer's product or solution. From project analysis to realization and service, Kardex helps improve a customer's performance every step of the way. With three own production plants in Germany and one in North America Kardex ensures high quality solutions. To maintain and strengthen its competitive position within technological innovation and outstanding customer loyalty, Kardex is investing in research and development, its supply chain, the expansion of its service organization as well as in new technology via acquisitions. Kardex actively partners with global leaders who share the same values and complement the Kardex solutions including AutoStore, Rocket Solution, Robomotive, Intertex and Sumobox.
Kardex employs 2,000 team members across 30 countries and has installed over 140,000 industry-specific solutions worldwide.
Contact
Please complete the
contact form
for help with any questions and further information about AutoStore and Kardex.