Electronics wholesaler Sonepar equips new logistics center with AutoStore solution from Kardex
3 April 2023, Company News
To ensure resilient, future-proof logistics and optimize the service level of customer deliveries in the greater Berlin area, Sonepar is commissioning a new logistics center in Werder near Berlin. The electrical wholesaler is investing in a highly efficient AutoStore solution, which is being planned and implemented by the intralogistics expert Kardex.
As a leading electronics wholesaler, Sonepar offers customers from trade, commerce and industry a huge selection of high-quality electrical items and materials for their daily needs. As a full-range provider, Sonepar Germany has around 500,000 active articles from more than 2,000 brand manufacturers. Their core product range consists of more than 100,000 articles that are constantly kept in stock. In view of these quantities, high density storage is essential for Sonepar to make optimum use of their available space.
To better serve the greater Berlin area, Sonepar is building a new logistics center in Werder (Havel) near Berlin. In the future, all material groups will be processed and delivered from this logistics hub. To process the small consignments as efficiently as possible, Sonepar reviewed the possibility of an automated storage system. Due to its unbeatable storage density ratio combined with a very high throughput,
AutoStore
was able to prevail as the optimal solution. The intralogistics expert, Kardex, was commissioned to plan and implement the tailor-made AutoStore solution. In addition to the automation of the small parts logistics, the cable cutting in the logistics center is also to be automated. Here, Sonepar relies on the tried and tested Mlog technology, which was assigned to Kardex Mlog parallel to the AutoStore project.
"We were really impressed by the Kardex Team's innovative ideas, and their fast & iterative solution development," says Markus Jahnel, Regional Manager Logistics South at Sonepar Deutschland GmbH. "With our new AutoStore solution at the heart of the logistics center, we will be able to respond even more flexibly to customer needs in the future and process orders in the greater Berlin area more quickly."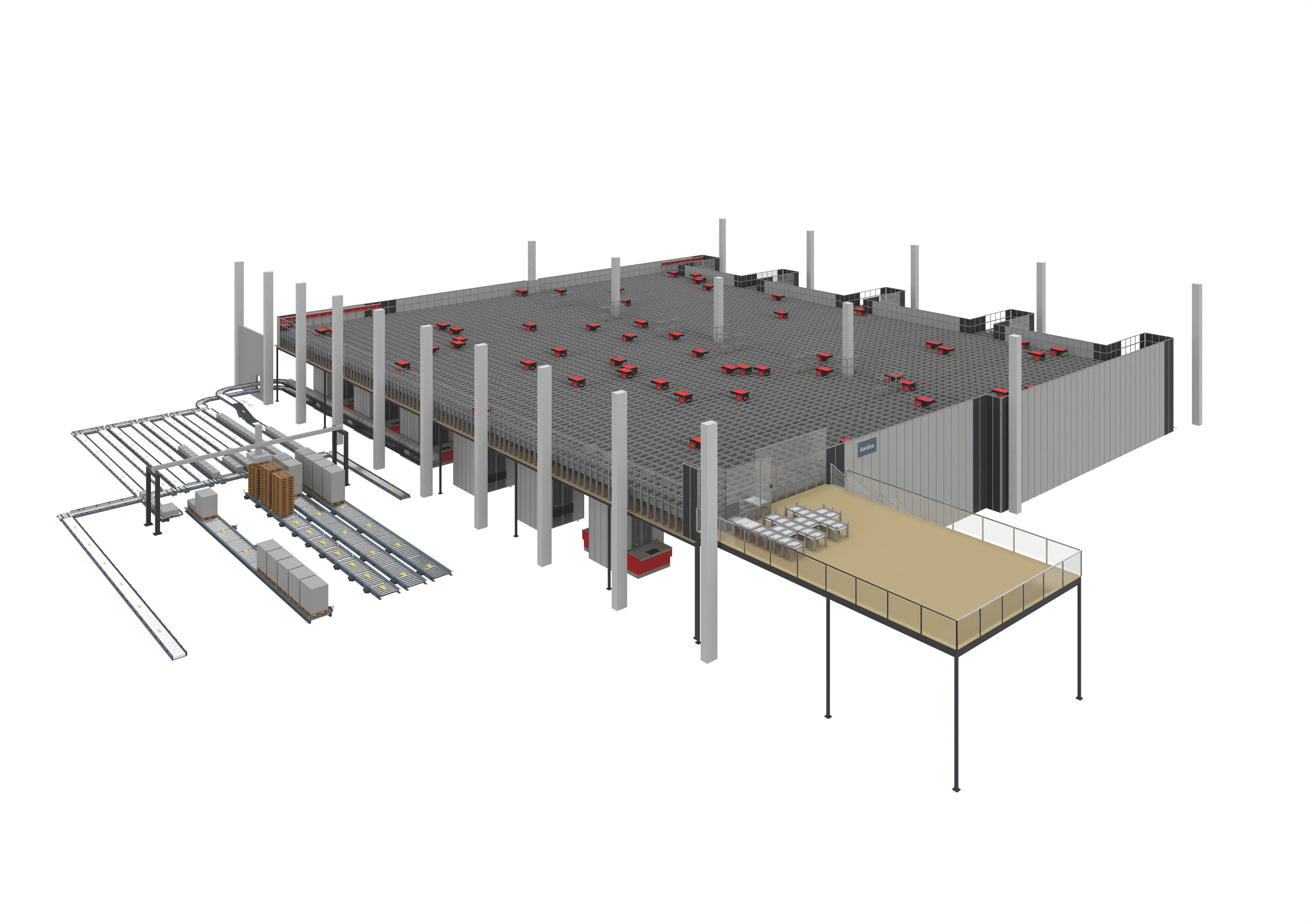 Figure 1: Visualization of the AutoStore system planned for Sonepar's logistics center in Germany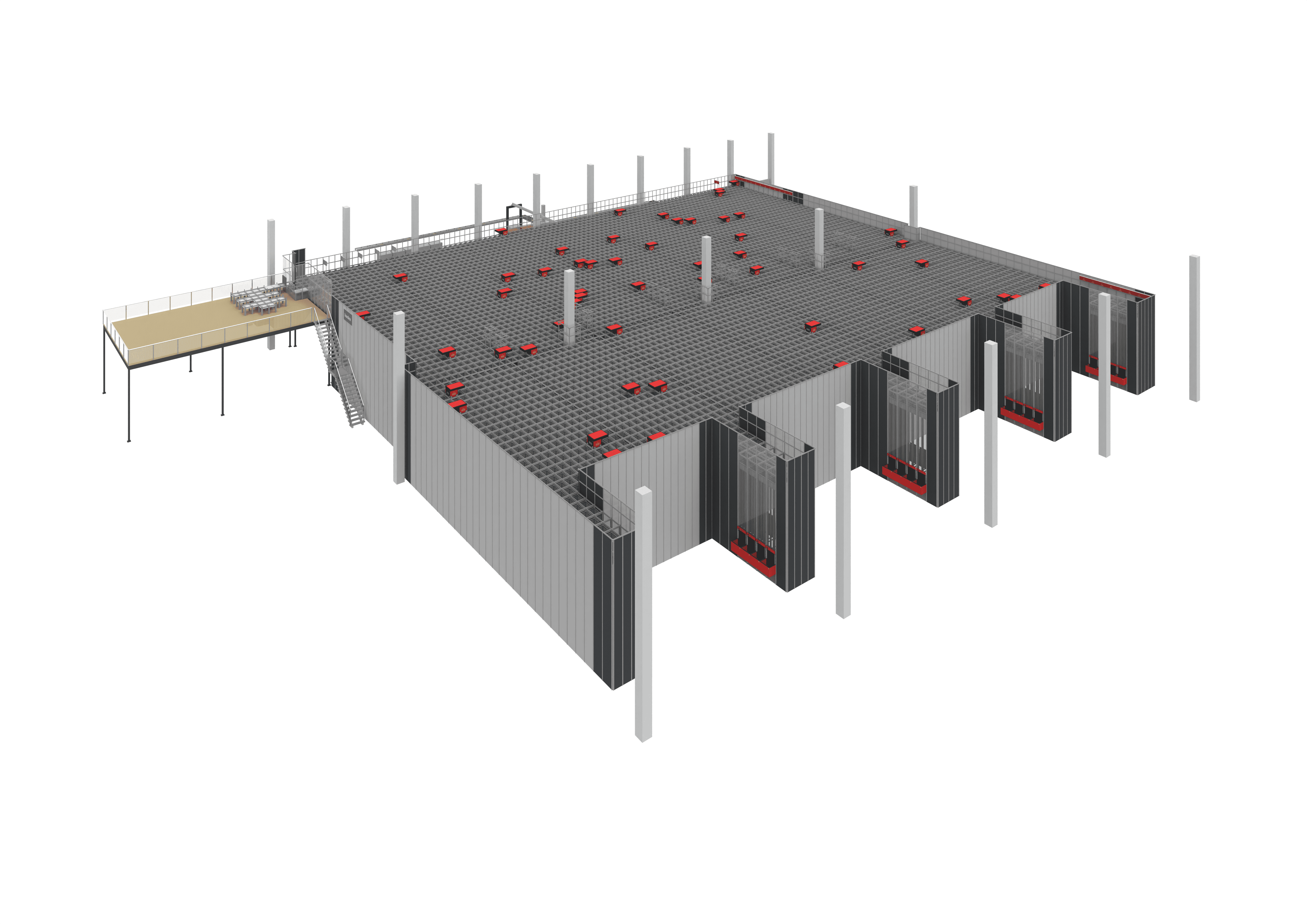 Figure 2: Visualization of the AutoStore system planned for Sonepar's logistics center in Germany

High-density storage and efficient processes

Optimally tailored to the spatial conditions on site, Kardex is implementing a flexible and highly efficient AutoStore system on an area of 1,900 m² at Sonepar's German site in Werder. In the first expansion stage, the AutoStore will offer space for more than 50,000 storage bins with an external height of 330 mm each. The bins are handled by more than 50 robots of the "R5 Red Line" type, which move along the rails on top of the grid. These battery-powered high-speed robots pick up the bins, re-arrange them and present them at the ergonomically designed workstations – 32 Conveyor Ports and 8 Carousel Ports – for picking and replenishment. In addition, four frames are planned in preparation for future expansion with further Carousel Ports. In addition to pallet and tote conveyors, a portal robot forms part of the Kardex solution. It will be used for depalletizing and separating incoming empty containers as well as for palletizing ready-picked order containers.

Figure 3: AutoStore robots at work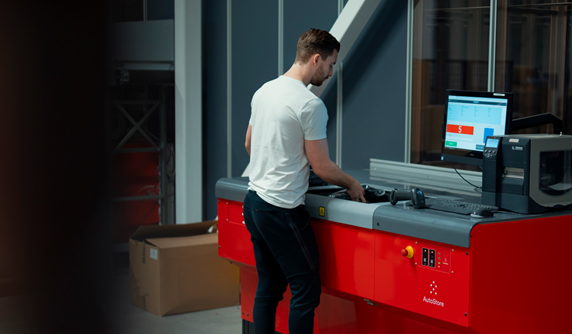 Figure 4: Picking at the AutoStore Carousel Port
About Kardex
Kardex is a leading intralogistics solution provider of automated storage, retrieval and material handling systems. With two entrepreneurially managed divisions, Kardex Remstar and Kardex Mlog, the Kardex mission is to provide solutions and services to increase the efficiency in storing and handling of goods and materials on a global scale.
The two divisions serve as partners over the entire life cycle of a customer's product or solution. From project analysis to realization and service, Kardex helps improve a customer's performance every step of the way. With three own production plants in Germany and one in North America Kardex ensures high quality solutions. To maintain and strengthen its competitive position within technological innovation and outstanding customer loyalty, Kardex is investing in research and development, its supply chain, the expansion of its service organization as well as in new technology via acquisitions.
Kardex actively partners with global leaders who share the same values and complement the Kardex solutions including AutoStore, Rocket Solution, Robomotive, Intertex and Sumobox.
Kardex employs 2,000 team members across 30 countries and has installed over 140,000 industry-specific solutions worldwide.
Contact