MAHLE Aftermarket automates second Distribution Center with AutoStore empowered by Kardex
In Fall 2021, MAHLE Aftermarket commissioned Kardex with the planning and implementation of a highly efficient AutoStore solution for their Distribution Center in the US (Olive Branch, MS), which has meanwhile been successfully commissioned. In March 2023, Kardex has put a second AutoStore solution into operation at MAHLE – this time in Décines-Charpieu (Lyon), France.
As a leading global parts and solutions provider to the Independent Aftermarket, MAHLE is seeing a shift in customer order profiles from larger pallet orders to smaller package orders in higher frequency. This results in an increasing number of shipping points per customer and shipping smaller quantities to more locations.

To accommodate this shift, MAHLE Aftermarket decided to centralize their currently de-centralized fulfillment operation by processing small automotive aftermarket parts orders from one location per country. To make this happen, several Distribution Centers across the globe shall be equipped with an AutoStore robotic storage solution
| | |
| --- | --- |
| | "MAHLE Aftermarket relies on long-term, sustainable partnerships – and Kardex has proven to be a strong partner for us in the framework of our global automation project. Their consulting expertise, great attention to critical details, particularly collaborative approach and their global service & support network convinced us to commission them with two AutoStore projects in the US and in France", declared Jonathan Walker, Director Global Operations and Business Excellence Aftermarket at MAHLE. |
Tailor-made, space-saving and fast
As the core of the logistics center in France, the flexible AutoStore solution will offer space for 22,440 storage bins within a floor area of 535 m². In the first expansion stage, the grid will be filled with 18,540 bins. Seven Red Line robots will continuously pick up, rearrange and transport bins as they move along the grid rails. Two ergonomic AutoStore workstations, known as Carousel and Conveyor Ports, will be used for picking and replenishment. If performance or capacity requirements increase in the future, MAHLE Aftermarket can easily add more bins, robots and ports to the system, without impacting ongoing operations. The AutoStore solution will be integrated with the existing Warehouse Management System SAP EWM at MAHLE Aftermarket.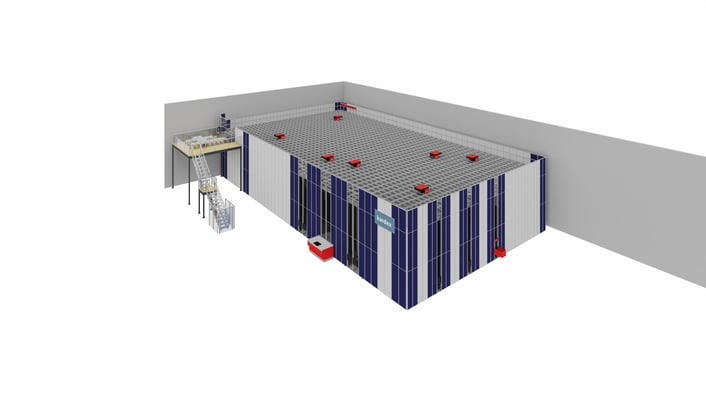 Figure 1: Visualization of the AutoStore system planned by Kardex for MAHLE Aftermarket in France
AutoStore is a fully automated and intelligent goods-to-person storage and retrieval system offering leading product storage density. Bins are stacked vertically in a grid and retrieved by intelligent, battery-powered robots that travel on top of the grid system, sorting, carrying and delivering bins to the respective workstations (ports), where a variety of warehouse operations can be performed (picking, replenishment, inventory control, etc.). The flexible, tailor-made system fits even the most unusually shaped facilities, allowing the grid to be placed around columns, on mezzanines and on multiple levels. The bins are stacked neatly on top of each other in a condensed grid-style system, increasing storage capacity up to four times and performance up to 10 times that of traditional storage methods, all without the need for additional workforce. AutoStore can easily adapt to changing order fulfillment requirements through a flexible configuration of the robots, ports and quantity of bin locations.
Enabling future growth
As a central core of MAHLE Aftermarket's Digitalization and Automatization Strategy "Warehouse 4.0", the Kardex AutoStore solution will enable the company to increase efficiencies and standardize operations on a global scale while achieving high customer service levels and quality goals.
"With the introduction of the flexible and modular robotic solution from Kardex, we are best prepared to serve the market requirements, optimizing our logistics processes in the long term and are therefore ideally equipped for future growth", concludes Nico Untiet, Director Aftermarket at MAHLE Aftermarket France.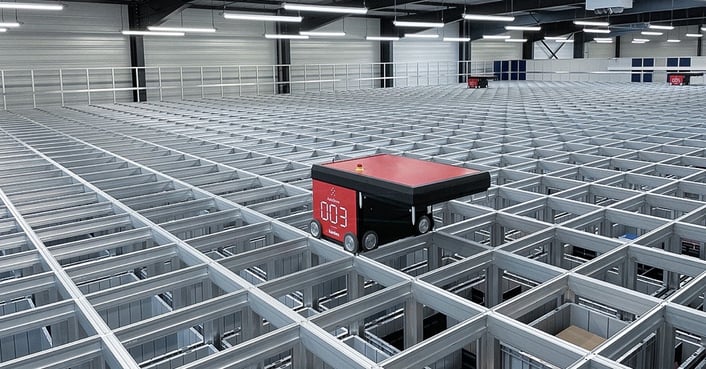 Figure 2: MAHLE Aftermarket's AutoStore solution in Décines-Charpieu, France was successfully commissioned in March 2023
About MAHLE Aftermarket
MAHLE Aftermarket, the business unit specializing in spare parts, uses the expertise from the series production of original equipment in its product range and supplies trade, workshop, and engine repair partners. The portfolio also includes products developed by MAHLE Service Solutions for workshop equipment as well as comprehensive services and customized training programs.
MAHLE Aftermarket is represented at 25 locations and other sales offices worldwide, with around 1,700 employees. In 2020, the business unit achieved a global sales volume of about EUR 898 million.
About Kardex
Kardex is a leading intralogistics solution provider of automated storage, retrieval and material handling systems. With two entrepreneurially managed divisions, Kardex Remstar and Kardex Mlog, the Kardex mission is to provide solutions and services to increase the efficiency in storing and handling of goods and materials on a global scale.
The two divisions serve as partners over the entire life cycle of a customer's product or solution. From project analysis to realization and service, Kardex helps improve a customer's performance every step of the way. With three own production plants in Germany and one in North America Kardex ensures high quality solutions. To maintain and strengthen its competitive position within technological innovation and outstanding customer loyalty, Kardex is investing in research and development, its supply chain, the expansion of its service organization as well as in new technology via acquisitions. Kardex actively partners with global leaders who share the same values and complement the Kardex solutions including AutoStore, Rocket Solution, Robomotive, Intertex and Sumobox.
Kardex employs 2,000 team members across 30 countries and has installed over 140,000 industry-specific solutions worldwide.
Contact
Please complete the
contact form
for help with any questions and further information about AutoStore and Kardex.