Parts, raw materials, and products often require specific storage conditions. Depending on your individual needs, Kardex offers special storage solutions. As a result, your sensitive goods and their environment are optimally protected at all times.
Kardex's controlled environment solutions meet industry standards and regulations and enable storage under the following conditions:
Temperature-controlled
Dry atmospheres
Clean room
Fire protection, explosion protection, and controlled gas concentration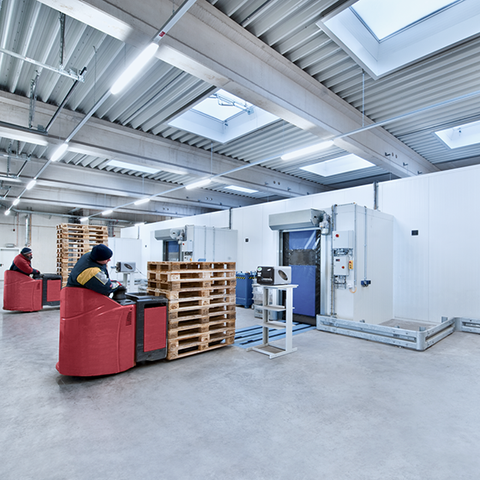 Solutions for temperature-controlled storage
The transportation and storage of goods under temperature-controlled conditions poses strenuous challenges for intralogistics managers. A growing number of goods are temperature-sensitive and require constant storage temperatures. With years of experience working with the pharmaceutical and food & beverage industries, we understand the stringent guidelines companies face and offer temperature-controlled storage to meet these requirements.
We offer different systems for different needs including features like:
High performance of the components at constant temperatures between -35°C and +60°C
Constant temperatures +/–1 K
Temperature mapping
Heated and insulated switch cabinet cabins
Humidity control
Rapid cooling areas for warehouses with different temperature zones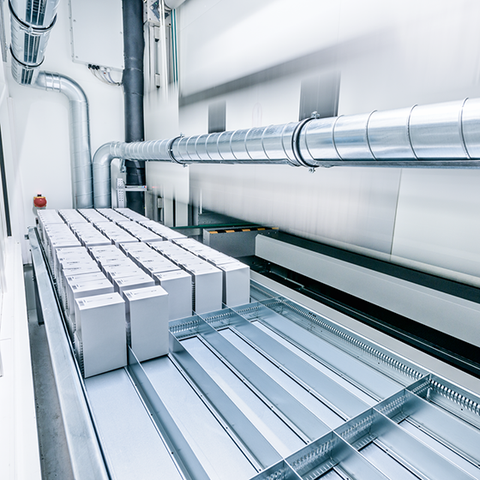 Dry atmospheres to control humidity in storage areas
Based on our experience working with the semiconductor industry, we enhanced our automated storage and retrieval systems (ASRS) to include the option of controlling relative air humidity. Designed in accordance with the Joint Electron Devices Engineering Council (JEDEC) guidelines, we now offer a dry room solution ideal for many industries.
We offer different systems for different needs including features like:
10% relative humidity (r.h.) through nitrogen purging
5% r.h. adsorption drying (application: storage of SMD components)
ESD-compatible design
Clean room solutions to eliminate airborne particles
Many industries including pharmaceuticals, semiconductors, aviation, medical, and optical require meticulous storage conditions. Kardex offers the option to store sensitive items within specific clean room conditions. This includes, but is not limited to, storing chemical substances and particle-free components for semiconductor production.

We offer different systems for different needs including features like:
Constant temperatures +/–1 K
Clean room classifications ranging from EN-ISO 5 to 8 (5 on request)
Positive/negative pressure
Reduced air flow
Clean room airlocks
Pallet changer