Chemicals
Automated storage solutions for the chemical industry
Chemical storage and handling is characterized by highly sensitive processes. Process safety and hazardous material management therefore have top priority in the chemical industry.
Chemical products often have to undergo their maturing process within a specific temperature range before they can process further. Humidity plays a role as well as explosion protection or the type of extinguishing equipment. In some cases, it is necessary to implement clean room conditions. This applies to dust-free buffer and interim storage facilities. Flammable, combustible, and corrosive substances and preliminary products also require special attention.
With this in mind, it is clear that the planning, construction, and maintenance for intralogistics solutions in the chemical sector require a specific know-how. Kardex fits this requirement. We have extensive experience with the chemical industry guidelines including handling dangerous goods, distributing according to ADR regulations, and storing articles and raw materials in line with defined storage classes.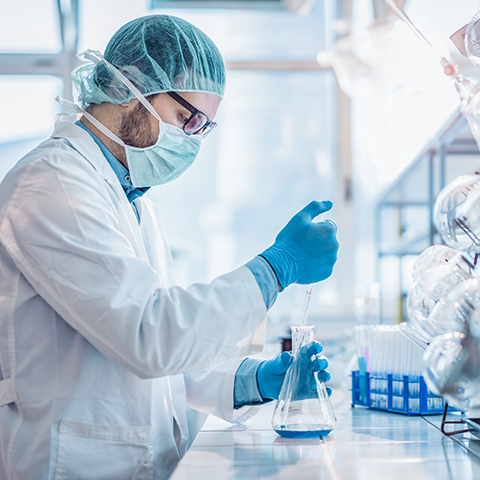 Warehouse challenges
Handling hazardous materials
Achieving process security and secure batch management
Creating a climate-controlled environment and dust-free storage
Protecting valuable components and warehouse items
Storing of a wide range of items and raw materials
Following strict legal requirements
With an extensive portfolio and numerous applications, Kardex is a proven intralogistics partner to the chemical industry.
Learn more about the benefits of our solutions.