The efficiency and performance of a storage solution depends on many different factors including implemented processes and technologies. In order to ensure the best overall performance of a system throughout its entire life cycle, it should be put to the test over and over again.
Hand in hand with you, the Kardex Life Cycle Service team will analyze your installed components, processes, material flow, and warehouse utilization regularly. Our recommendations will ensure your systems are optimized and always up to date.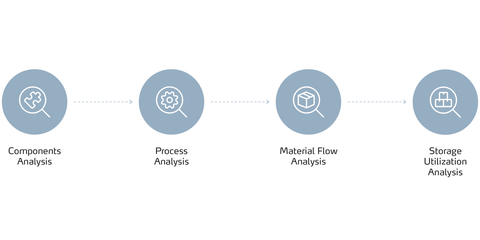 Kardex experts take preventive measures before operations get impacted and identify ways to continuously improve and maximize performance. We also keep you informed about new products and the latest technology!
Is it time to reorganize and optimize your storage systems, expand existing facilities and systems with additional units, add elements, or modernize them? We're looking forward to reviewing your warehouse.
Learn more about our services