Order fulfillment can account for 50-70% of a warehouse or distribution center's operating expenses. It has a direct impact on customer satisfaction and internal labor resources.
Kardex offers economical and efficient automated storage and retrieval systems and efficient picking strategies to establish more effective, less expensive intralogistics solutions that also reduce personnel resources.
Automated order fulfillment
What is your current order fulfillment strategy? Does it fit your future needs? Do you apply the following strategies?
Discrete order picking
Batch picking
Zone picking
Parallel picking
Single or multi-stage picking
Determine the right picking strategy for your operations
Kardex solutions easily adapt and integrate into nearly all fulfillment strategies. What works best for you, works for us too! Find out more in our guide about picking strategies.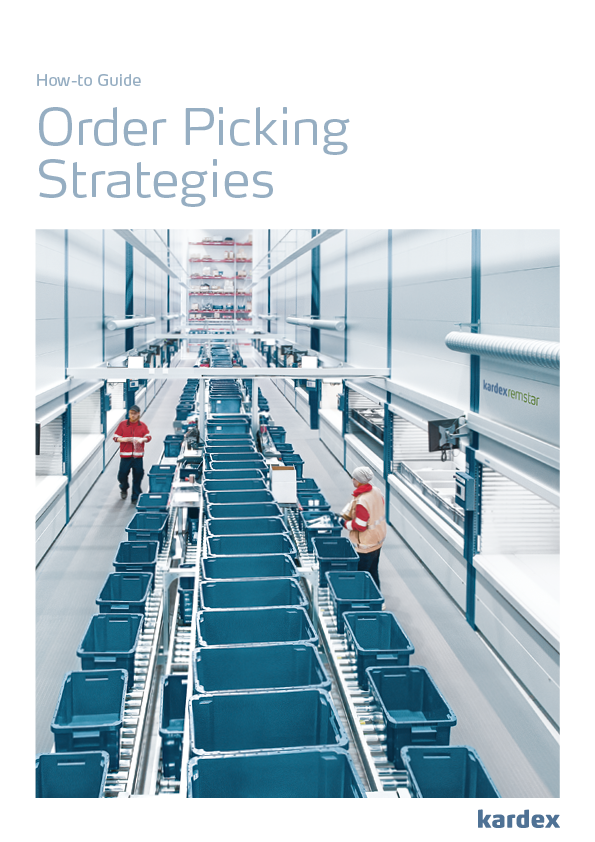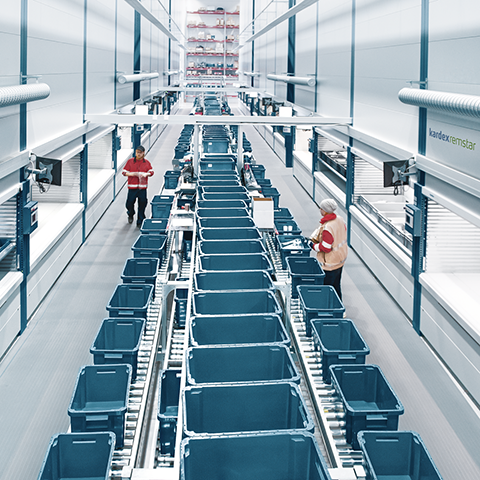 Benefits of Kardex order fulfillment solutions
Maximize the use of space
Ensure constant availability and improve stock accuracy
High and accurate throughput
Adjust labor resources to meet (fluctuating) order demand
Reduce walking distances and eliminate time wasted searching for items
Keep pace with customer growth - solutions are modular and scalable
Automated order picking solutions from Kardex
Kardex offers different solutions and supports companies in identifying the right solution combined with an efficient picking strategy, tailored to individual needs.
Warehouse requirement
Kardex solution

Quickly pick small items in large quantities

Vertical Carousel Module (VCM) or Vertical Lift Module (VLM)

Quickly pick small items in small quantities with controlled single SKU access

Vertical Buffer Module (VBM)

Spalte 1

Pick slow-moving parts for case picking

Spalte 1

Vertical Buffer Module (VBM) / Vertical Lift Module (VLM)

Spalte 1

Efficient solution for buildings with low ceilings

Spalte 1

Horizontal Carousel Module (HCM)

Spalte 1

Flexible robotics solution optimally tailored to structural conditions

Spalte 1

AutoStore
Or combine several Kardex solutions to meet different needs!
Kardex's intelligent warehouse management software (WMS) guarantees proper processes. It provides a permanent and accurate stock overview and enables you to follow different processes (e.g., FIFO principle, batch picking). Whatever you're looking for, Kardex supports you to make the right decision.
To further increase the efficiency of your order fulfillment, Kardex developed the following picking strategies
The Kardex Color Pick System is a simple and flexible solution allowing companies to scale labor and workflows proportionally. Using pick-to-light technology it accelerates the simultaneous processing of batches. Picking carts are pushed through work zones while operators simply follow colors to pick the right goods for the matching order / cart. A perfect solution to manage fluctuating demand, such as seasonal spikes.
How it works - a best practice:
The Kardex Frame Pick System is designed to speed up order picking performance, minimize picking errors, reduce walking distances by up to 65% and optimize storage space and volume. It is a simple and efficient strategy that uses frames and lights in combination with automated storage and retrieval solutions (ASRS) and picking carts to significantly increase throughput.
Do you fear your current warehouse is not future-proof? Implementing automated order picking solutions into an existing order picking process allows you to do more with less.
Get in touch with us and learn how we can fulfill your specific needs.