SkalHuset.se automates its new warehouse with an AutoStore solution from Kardex
10 May 2022, Company News
As order volume increases, maintaining tight delivery times becomes challenging - putting pressure on the existing order picking, consolidation and packing processes. To keep pace with their rapid growth, SkalHuset.se will equip their new warehouse with a modern, flexible and tailored AutoStore solution from Kardex.
SkalHuset.se, a Swedish e-commerce company selling mobile and computer accessories online, has delivered more than 1,000,000 orders to customers throughout Sweden, since their start in 2011. To manage increasing order volume, they will implement an AutoStore solution from Kardex to handle orders quickly and ergonomically. Digitization of the order fulfillment processes will also reduce administration costs and improve inventory planning, reporting and accuracy. By maximizing their existing storage space, they will be able to eliminate their decentralized storage in Södertälje and manage all inventory under one roof.
"This project is really exciting as it is Kardex's first AutoStore installation in the Nordics, since we officially became a global AutoStore partner," explains Nicklas Lövqvist, Area Sales Manager at Kardex. "This innovative robotic cube solution is perfect for SkalHuset's product range and meets their requirements for fast order handling and optimal storage density. They will significantly increase their capacity and improve their efficiency by eliminating time spent walking and searching for parts throughout the warehouse".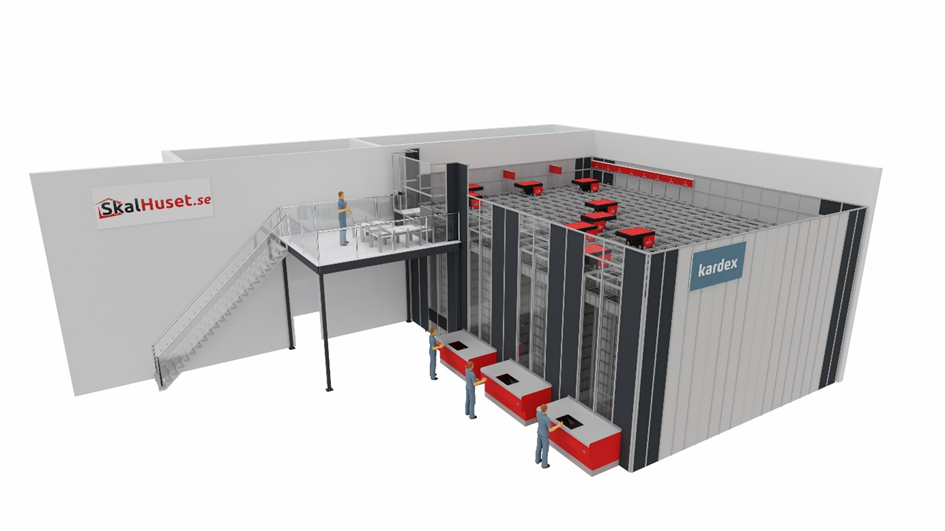 The AutoStore solution, which is planned to go live in December 2022, holds 3,500 bins on a floor area of 147 m². Orders will be processed by 10 intelligent robots that continuously pick up bins, transport and present them to one of the 3 ergonomic workstations. There, items are then consolidated into orders to be sent out to customer. Since each station can switch between picking and storing functions, replenishment can be done without interrupting the picking process.
An additional Port Frame will also be installed to accommodate future growth, so SkalHuset.se can expand the system with another workstation as needed. This type of flexibility allows companies to start small-scale and then grow without impacting day-to-day operations. "Scalability is absolutely crucial for us," says Wincent Tall, COO at SkalHuset.se. "We think long-term and as our needs develop, our internal logistics must also be able to adapt to our new conditions."
About SkalHuset.se
SkalHuset.se is owned and operated by Lowwi AB, which has its head office in Södertälje. The store has been online since 2011, when they sent out the orders from Norway. They have been in Sweden since the spring of 2012 and in the summer of 2016 the company was taken over by the current owner. Since the start, SkalHuset has delivered more than 1,000,000 orders to satisfied customers in Sweden. Their goal is for customers to be able to buy a cover, a case or a screen protector without it having to cost as much as the phone itself.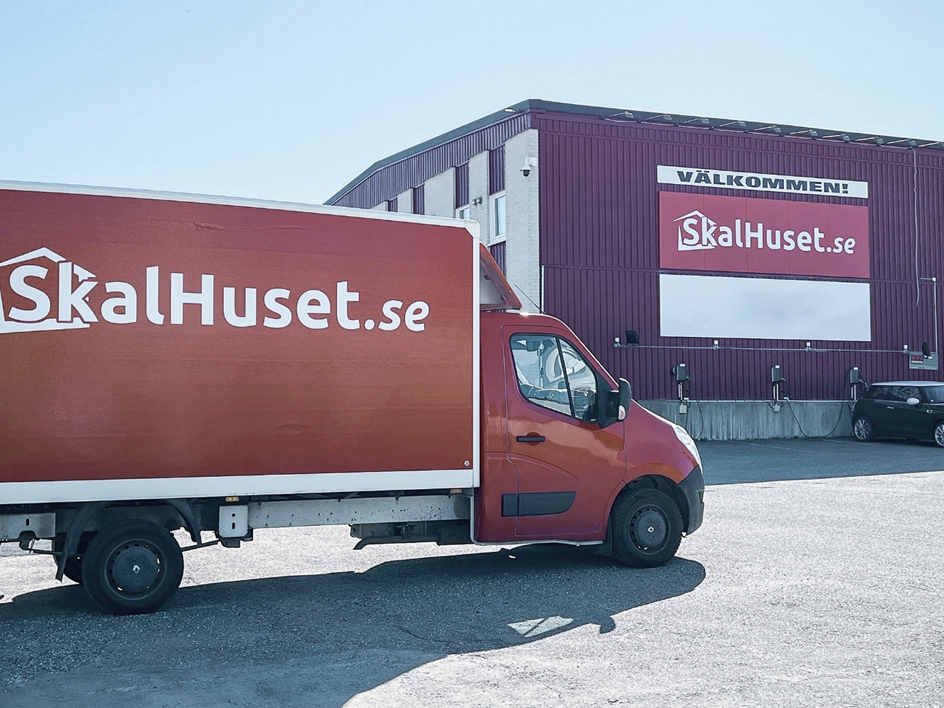 About Kardex
Kardex is a leading intralogistics solution provider of automated storage, retrieval and material handling systems. With two entrepreneurially managed divisions, Kardex Remstar and Kardex Mlog, the Kardex mission is to provide solutions and services to increase the efficiency in storing and handling of goods and materials on a global scale.
The two divisions serve as partners over the entire life cycle of a customer's product or solution. From project analysis to realization and service, Kardex helps improve a customer's performance every step of the way. With three own production plants in Germany and one in North America Kardex ensures high quality solutions. To maintain and strengthen its competitive position within technological innovation and outstanding customer loyalty, Kardex is investing in research and development, its supply chain, the expansion of its service organization as well as in new technology via acquisitions. Kardex actively partners with global leaders who share the same values and complement the Kardex solutions including AutoStore, Rocket Solution, Robomotive, Intertex and Sumobox.

Kardex employs 1,900 team members across 30 countries and has installed over 140,000 industry-specific solutions worldwide.
Contact
In case of questions, please fill in our contact form.