Pick and Place Robotic Solutions
Take your logistics to the next level – maximize performance and efficiency
When investing in cutting-edge technologies successful companies can become market leaders by maximizing the full potential of their intralogistics systems. Automating order fulfillment processes significantly increases efficiencies and optimizes service levels. Let warehouse logistics become your company's competitive advantage by implementing Pick and Place automation.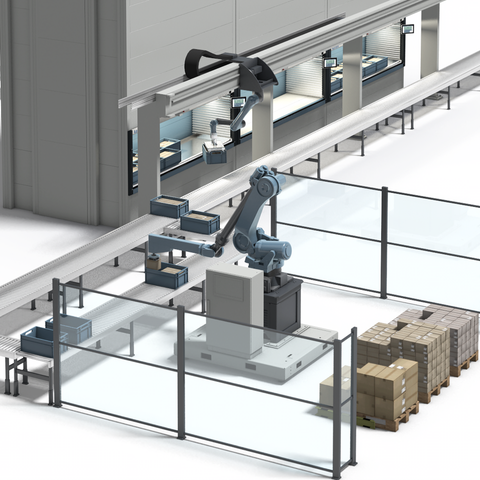 Typical challenges in order fulfillment
Inefficient manual operations (logistics unit costs)
Labor shortage in logistics
Fluctuating demand and peak loads
Process quality
Security of high-value goods
Components
In cooperation with experts in Pick and Place Robotics, such as Robomotive, Kardex offers fully integrated solutions. All success-critical components of its cutting-edge technology are provided from Kardex as a single source - throughout the entire life cycle, from design and implementation to service.
Typical robotics applications
Robotic solutions from Kardex are capable of picking, processing and placing goods fully automatically. In addition to the logistics functions listed below, pick & pack, inventory consolidation and even transportation are possible areas of application for robotics.
Palletizing and depalletizing of items (e.g., cartons, boxes, totes) is a typical warehouse activity that is still performed manually in many warehouses.
With increasing product diversity and stricter measures to reduce CO2 emissions, shipping volume requirements continue to rise. This means that carton sizes are also becoming more diverse.
Conventional (de)palletizing systems are not flexible enough to handle this change, as they can only handle predefined product sizes and stacking patterns. This creates the need for flexible robotization.
Pick and place robots from Kardex offer the necessary flexibility for high-performance automated mixed case (de)palletizing solutions.
Kardex Robotics also provides the critical processes for replenishment automation.
In addition to storing individual items from pallets, roll containers, totes or cartons into a storage system, the pick and place robots can also handle entire cartons or totes to improve efficiency and ergonomics.
A fully automated gripper exchange enables handling of a wide variety of items and load carriers.
With high-speed pick and place robots from Kardex, it is also possible to run the picking and replenishment process in parallel.
Today's reality with constantly increasing SKU diversification, changing order structures, and the ongoing trend towards e-commerce make order picking more and more demanding and require new solutions for order fulfillment.
Picking robots from Kardex provide precise, high-performance picking and placing of objects arranged in any order.
Material handling robots are used both for automatic piece picking - often also called "bin picking" or in combination with the packing process "pick and pack" – as well as for picking containers such as crates, boxes, and cartons.
Read more about the Robotic Pick and Pack solution Kardex implemented at Sonepar.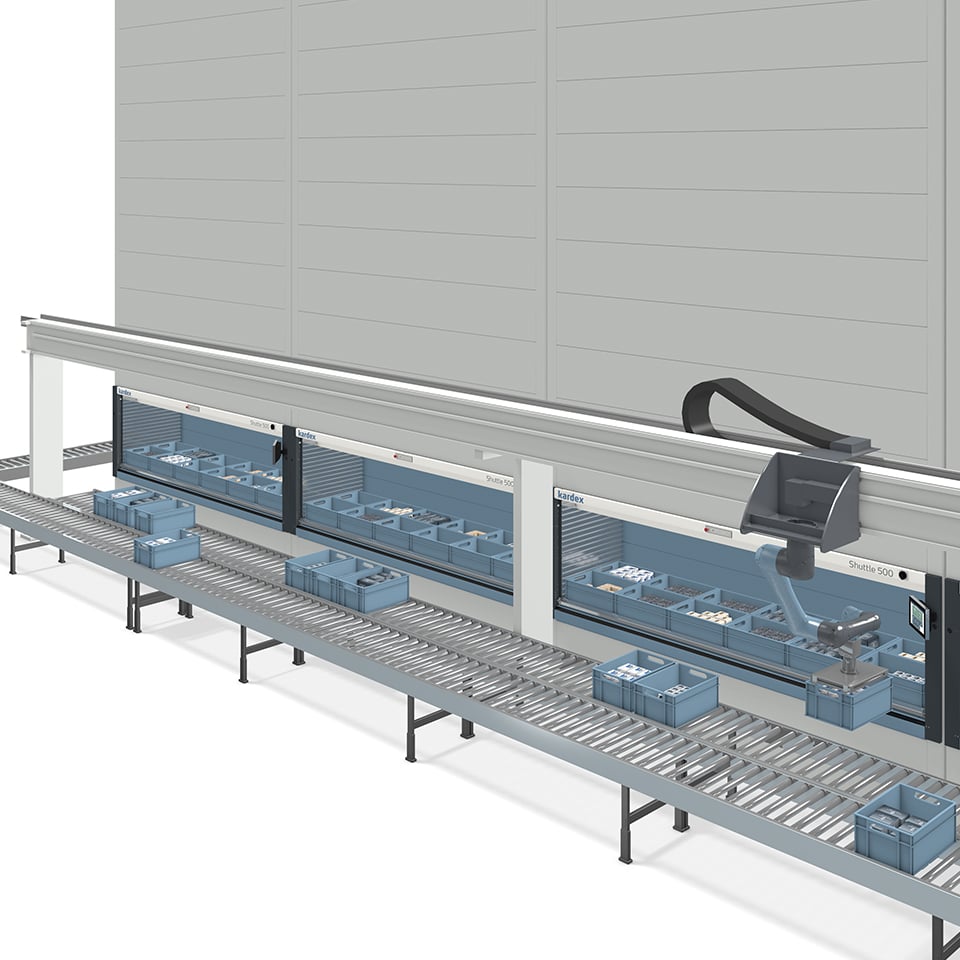 Shuttle Item Pick
The Vertical Lift Module (VLM) Kardex Shuttle offers a wide range of high-performance, space-saving storage and picking solutions for small parts that are precisely tailored to your requirements. Optimizing both new and existing Kardex Shuttles to their maximum potential, Kardex adds pick and place robots for material handling that seamlessly integrate into existing systems.
In conjunction with traditional conveyor solutions or autonomous mobile robot systems (AMRs), pick and place robots separate, measure, sort, scan and transport items of different shapes and sizes. Automated via several Kardex shuttles, the robots can flexibly transport order totes or replenishment totes. A gantry solution is used to link the Kardex Shuttles in a way that the robotic solution provides an optimized and efficient material flow throughout the entire system. The flexibility of the Kardex Shuttle in combination with the agility of the pick and place robots offers an integrated solution which can sustainably optimize your production logistics, retail and e-commerce order fulfillment.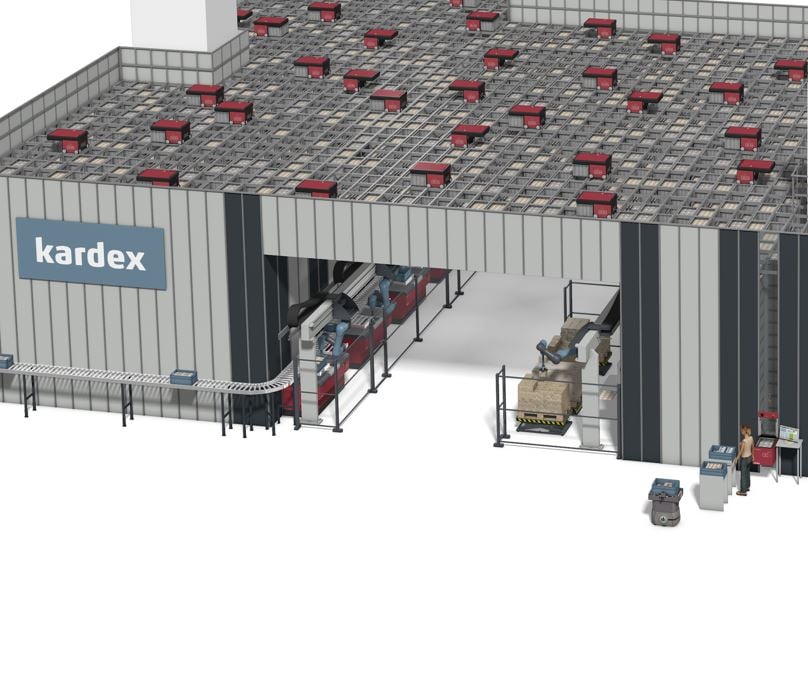 AutoStore Item Pick
Pick and place robots can easily integrate with the automated storage and retrieval system AutoStore, enabling previously unimaginable performance. Kardex plans and implements new AutoStore solutions including robotic order picking but is also able to retrofit existing AutoStore systems with pick and place robots. By using a gantry solution, one robot can even serve several AutoStore ports simultaneously, 24/7 at high speed.
With the help of handling robots, AutoStore systems also work beyond normal working hours. Pick and place robotic solutions from Kardex can be combined with various AutoStore processes, including multi-order picking, pick-to-tote, pick-to-belt, pick-to-pallet, consolidation and replenishment. They integrate with various warehouse systems, sorter systems and packaging lines and communicate with warehouse management systems (WMS) and warehouse control systems (WCS).
Integrated Robotic Solutions
Increased picking performance and quality

Improved ergonomics at the workstations
Increased picking performance and quality
Improved ergonomics at the workstations