Third-Party Logistics
Automated storage solutions for third-party logistics (3PL) / the transportation industry
Transportation has always been at the core of 3PLs, but as intralogistics become more complex, we see 3PLs taking over additional tasks, including storage and production steps.
The warehouse is the central element for distributing goods and it depends on flexible solutions to succeed. 3PLs need to juggle a wide range of goods from multiple industries, various sized products, diverse client portfolios, and seasonal spikes. Although these processes take place behind the scenes, the results are visible to stakeholders and consumers.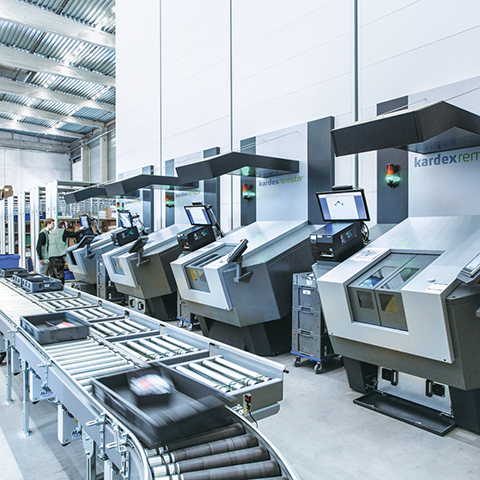 Warehouse requirements
Flexible solutions to manage a wide range of goods (from small to large and light to heavy)
Modular, reusable solutions to meet changing customers and products
Reliable processes with minimum picking errors and maximum productivity
Efficient product flow and high throughput rates
Smooth management of daily and also seasonal peaks
Seamless combinations of manual and automated processes
What moves your warehouse?
For businesses to grow sustainably, partial automation is a must. It will improve material flow and the exchange of goods between different storage areas. Combining existing multilevel shelf systems with automated storage solutions is simple and will enhance material flow. Modular and scalable solutions are easy to relocate, allow changes when needed, and fit a wide range of SKUs. The transition can happen one step at a time.
Our experts will tailor a solution to meet your individual needs!
Automated storage solutions for 3PLs