Construction materials handling automated with AutoStore empowered by Kardex at SABAG in Switzerland
13 April 2023, Company News
To optimize small parts logistics, Kardex is implementing a highly efficient AutoStore solution for SABAG Luzern AG at their headquarters in Rothenburg (Switzerland). In the future, the AutoStore system will be used to compactly store construction materials from the sanitary sector.
Starting as a small, family-owned company founded in 1913, SABAG Luzern AG has grown into a major Swiss construction materials distributor, consisting of 7 autonomous firms controlled by a holding company. The fourth-generation family business today employs a workforce of more than 1,000 people across 41 sales and manufacturing sites.

SABAG is located in Rothenburg, Switzerland, with a total logistics area of 28,000 m² (including 2,000 m² for sanitary ware). All orders for Central Switzerland and Zurich are shipped from here.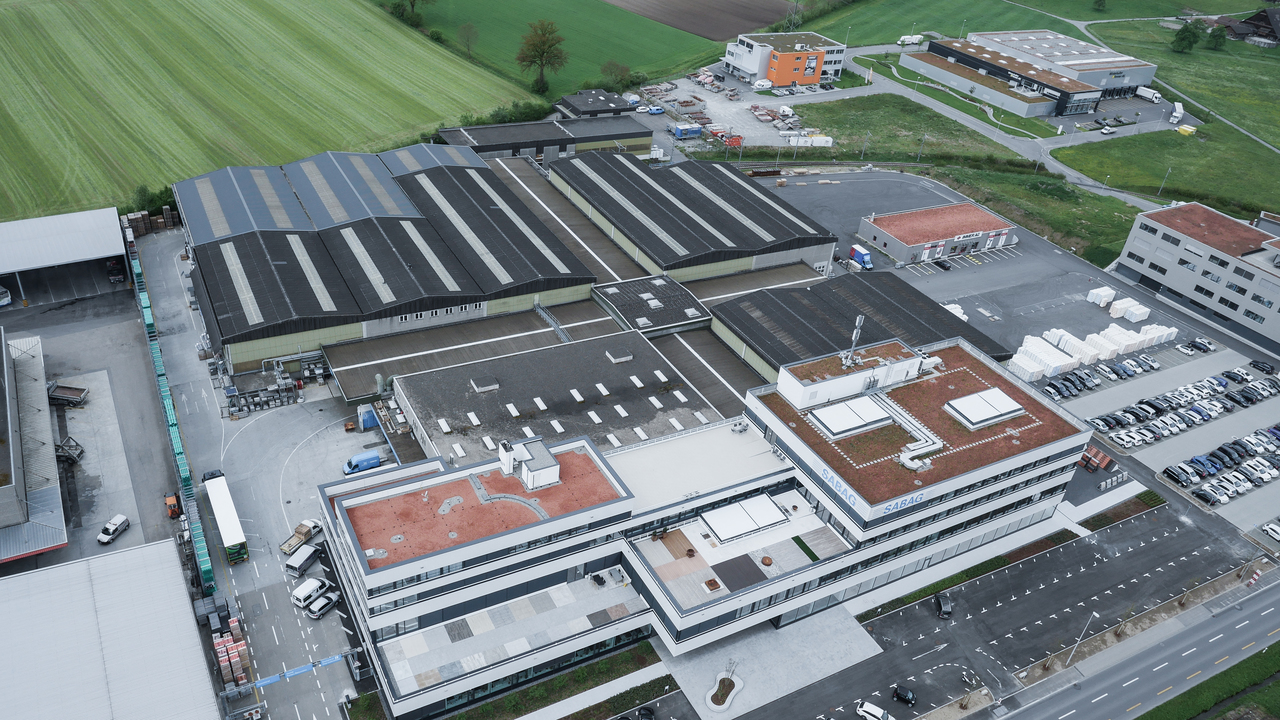 Figure 1: The logistics center of SABAG Luzern AG in Rothenburg, Switzerland covers 28,000 m²
Up until now, picking was done manually at SABAG in Rothenburg. However, in view of the growing assortments in the small parts sector, traditional warehousing using the "person-to-goods" principle has become increasingly challenging. To meet the increased requirements, the logistics center in Rothenburg is now to be automated. The search for a space-saving, scalable and long-term profitable small parts storage solution finally led Roland Wechsler, SABAG Head of Logistics Sanitary, to the AutoStore concept. In the future, the robot-based goods-to-person system will enable efficient handling of all small parts from the sanitary sector and thus considerably simplify replenishment, order picking, customer deliveries, workshop orders and returns processing at SABAG Luzern AG. The contract for planning and implementing the system was awarded to intralogistics expert and global AutoStore partner Kardex.
| | |
| --- | --- |
| | "Optimally integrated into our existing building, AutoStore empowered by Kardex not only enables maximum use of space, but also faster processing of orders, as well as a considerable relief of our warehouse staff in their daily work," says Roland Wechsler, Head of Logistics Sanitary at SABAG. "In Kardex, we have found a reliable and competent partner who understood our needs and challenges very quickly. We look forward to a long-term partnership with Kardex as the basis for efficient and future-proof logistics." |
Maximum space utilization and efficiency
The AutoStore solution Kardex has planned for SABAG is precisely tailored for 3,100 storage bins on an area of just 100 m². The bins are neatly stacked on top of each other in an aluminum cubic grid system, maximizing storage density and enabling four times the capacity in the same footprint compared to traditional manual storage. Three battery-powered robots, which move on the rails of the grid, are used to handle the bins.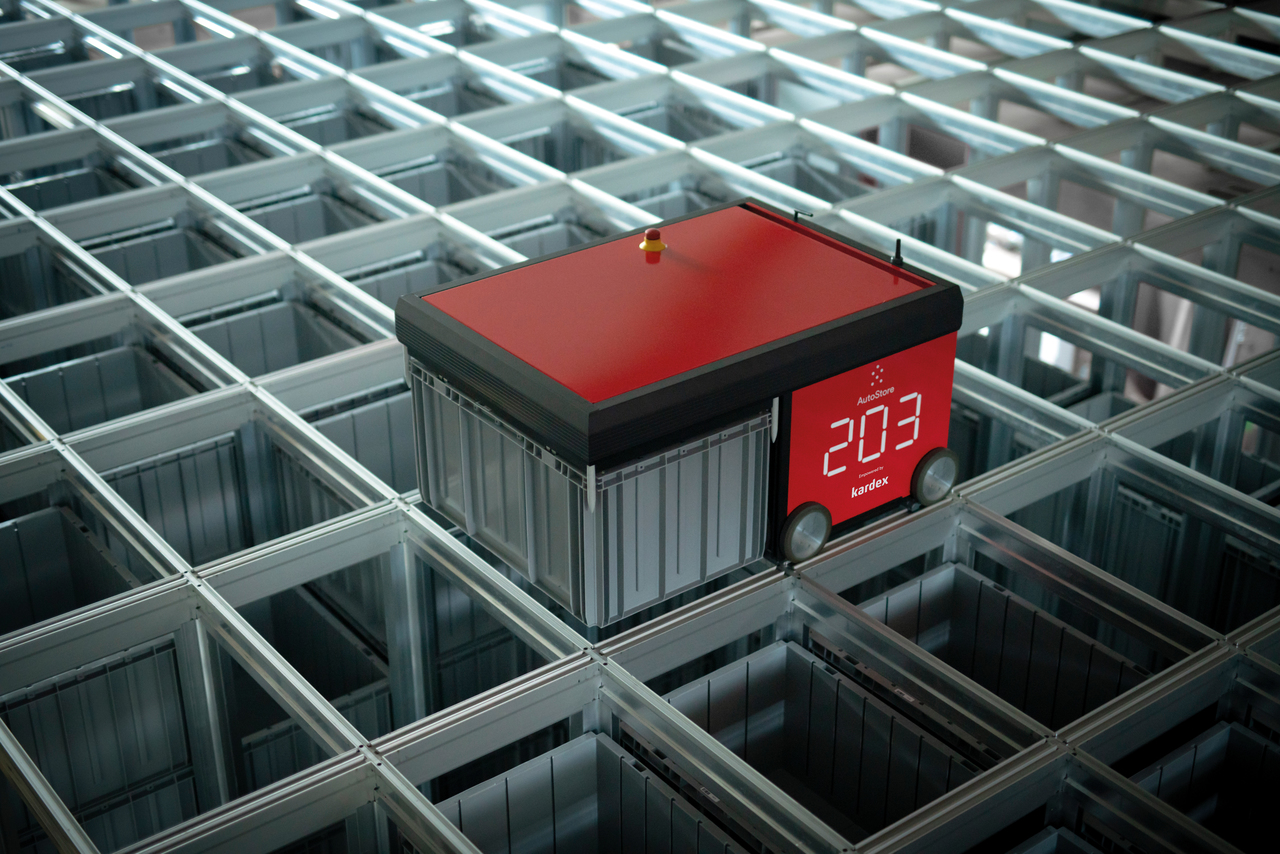 Figure 2: AutoStore robot at work
The battery-powered, high-speed robots pick up the bins, re-arrange them and present them at three ergonomically designed workstations – so-called Conveyor Ports – for picking and replenishment. Two of the Ports will be installed on the ground floor and used for picking and replenishment while the third Port will be installed on the upper floor and used for the supply of the assembly/workshop. This simplifies manual processes considerably and order-related picking is improved and accelerated.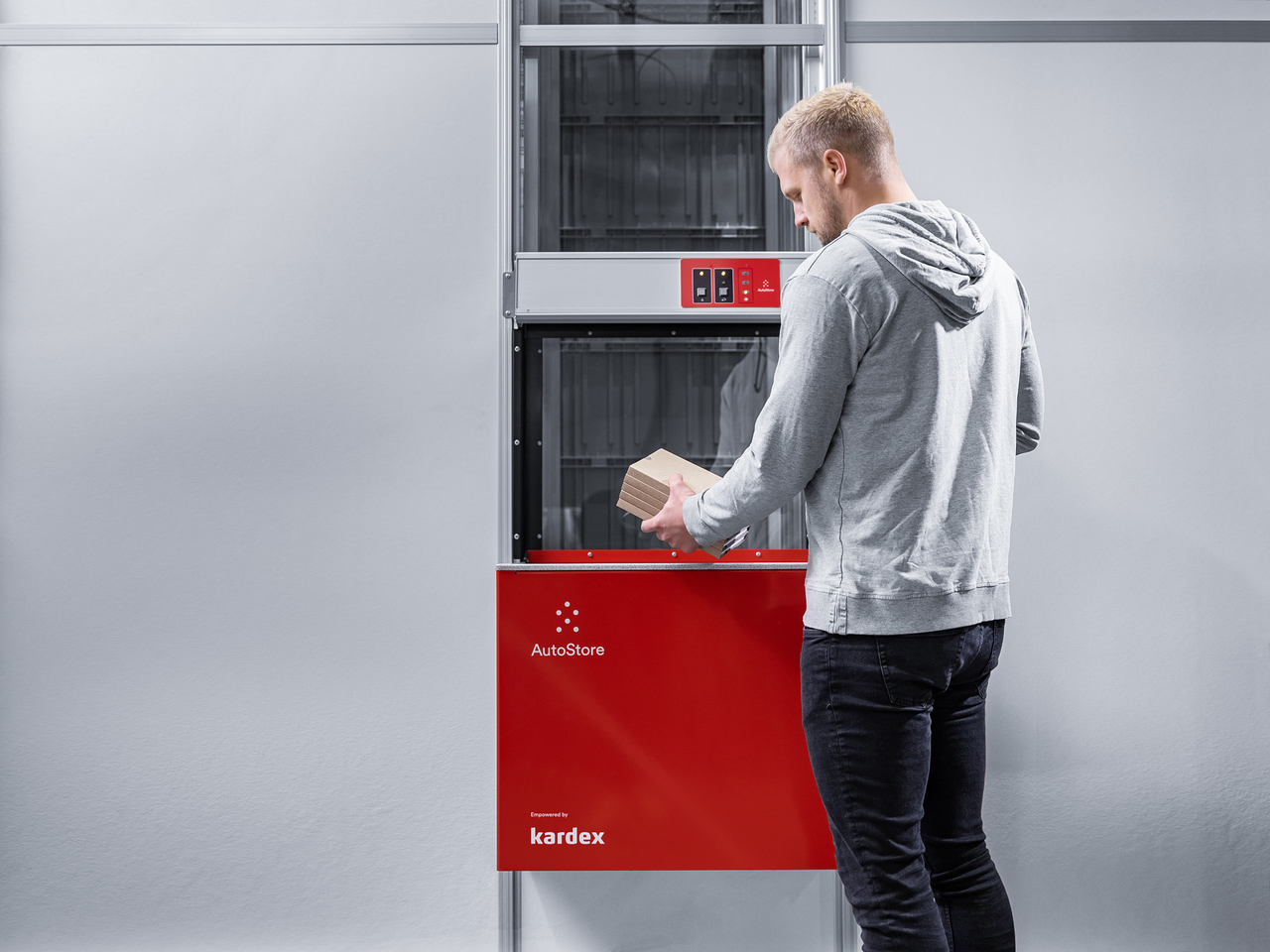 Figure 3: Working at the AutoStore Conveyor Port
The maintenance zone for the robots is to be installed on the upper floor on the existing concrete platform in a space-saving manner. The modular design of AutoStore allows for expansions in terms of throughput and storage capacity at any time without interrupting ongoing operation. Therefore, the system can grow with the company's business needs.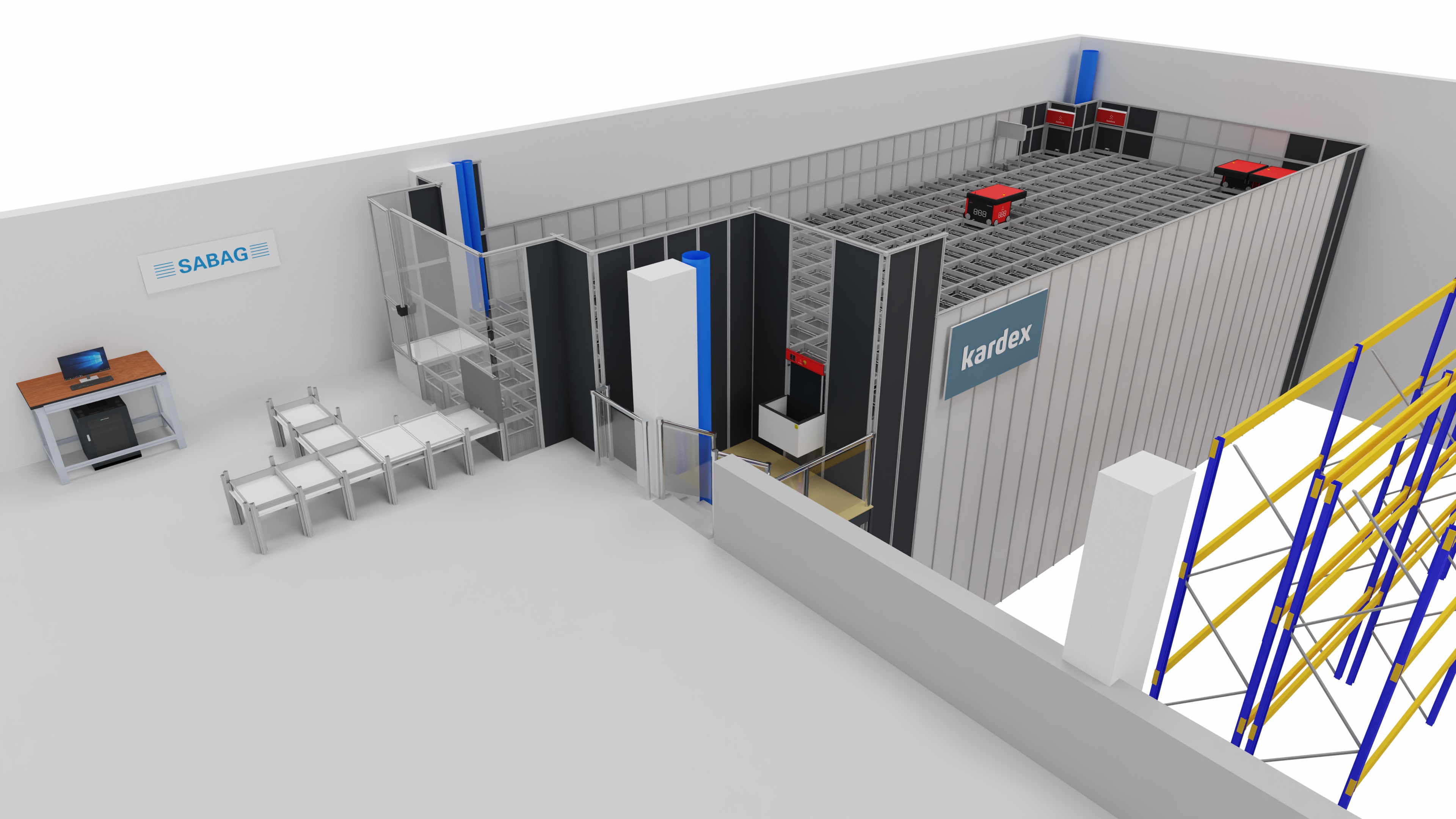 Figure 4: Visualization of the AutoStore system planned for SABAG (upper floor)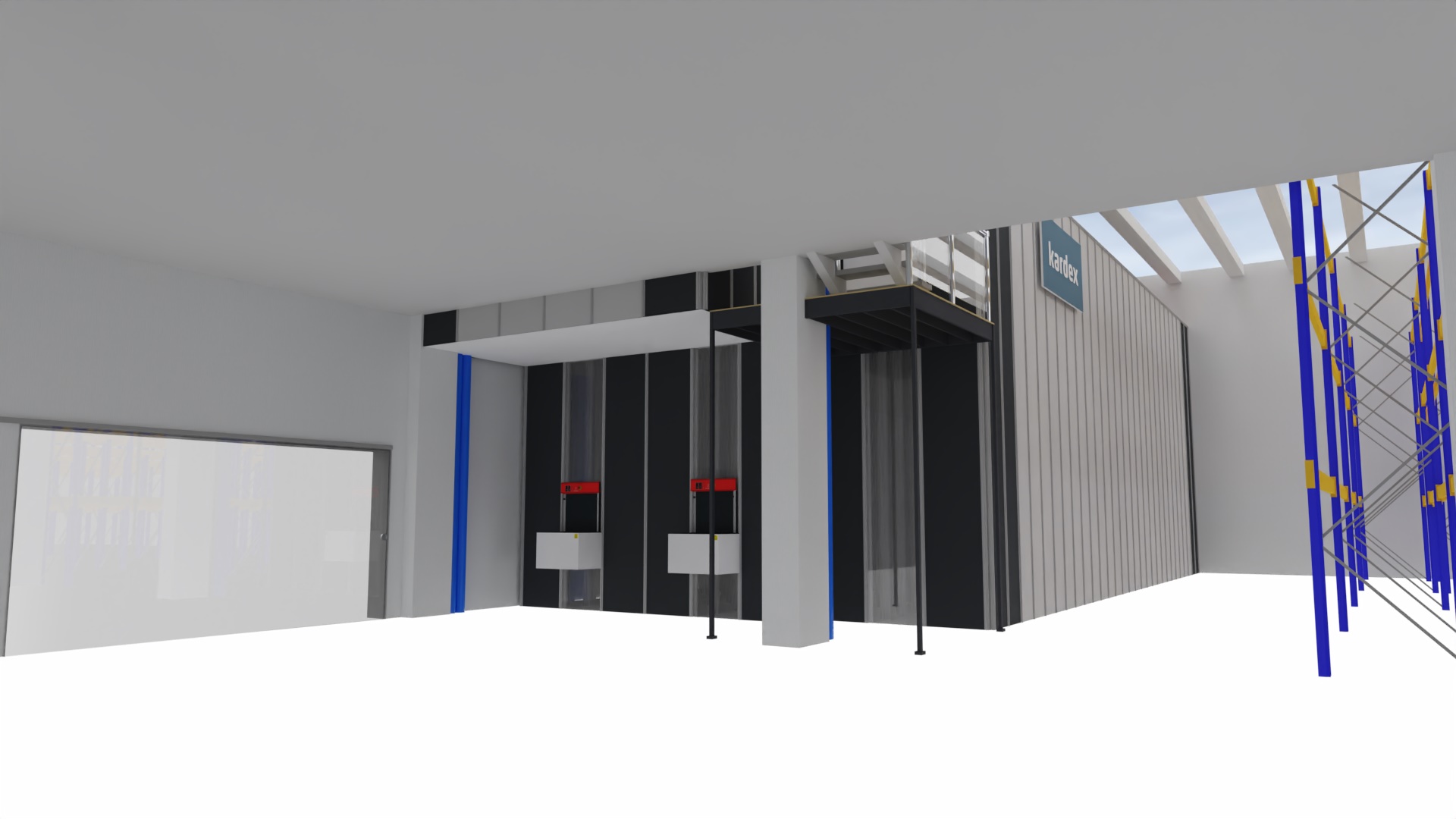 Figure 5: Visualization of the AutoStore system planned for SABAG (ground floor)
About Kardex
Kardex is a leading intralogistics solution provider of automated storage, retrieval and material handling systems. With two entrepreneurially managed divisions, Kardex Remstar and Kardex Mlog, the Kardex mission is to provide solutions and services to increase the efficiency in storing and handling of goods and materials on a global scale.
The two divisions serve as partners over the entire life cycle of a customer's product or solution. From project analysis to realization and service, Kardex helps improve a customer's performance every step of the way. With three own production plants in Germany and one in North America Kardex ensures high quality solutions. To maintain and strengthen its competitive position within technological innovation and outstanding customer loyalty, Kardex is investing in research and development, its supply chain, the expansion of its service organization as well as in new technology via acquisitions. Kardex actively partners with global leaders who share the same values and complement the Kardex solutions including AutoStore, Rocket Solution, Robomotive, Intertex and Sumobox.
Kardex employs 2,000 team members across 30 countries and has installed over 140,000 industry-specific solutions worldwide.
Contact