MS Direct and Kardex implement innovative 3PL e-commerce fulfillment solution based on AutoStore
8 March 2023, Company News
In the fast-moving e-commerce business, maximum availability of goods and minimum throughput times are important success factors. With a highly efficient AutoStore solution empowered by Kardex, the Swiss e-commerce fulfillment provider MS Direct aims to meet these requirements and give its customers the decisive competitive edge.
MS Direct implements the first AutoStore project in the Swiss canton of Thurgau. The AutoStore facility will be part of a new, modern fulfillment center that MS Direct is building on a total area of 20,000 m² directly on the shores of the Swiss side of Lake Constance. MS Direct commissioned the intralogistics expert and global AutoStore partner Kardex to plan and integrate the AutoStore solution, which is scheduled to be fully operational by April 2023.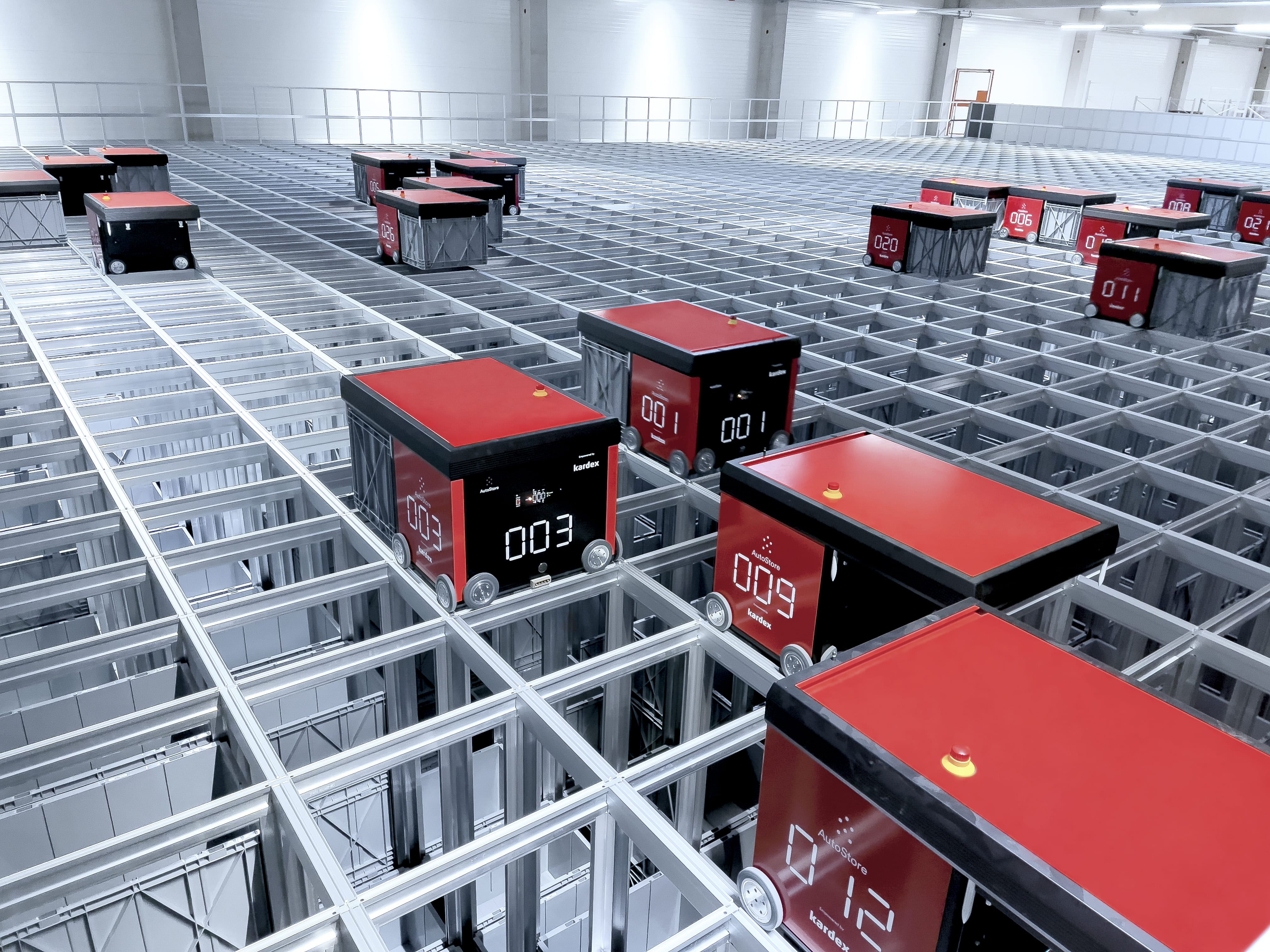 "The comparatively high order volume of our customers requires additional capacities and highly efficient processes - an automated solution that stores the items very densely was the logical consequence here," says Dr. Luca Graf, CEO of MS Direct.
Performance, availability, scalability and space utilization were critical to MS Direct's selection. AutoStore is the fastest order fulfillment system per square foot on the market, provides high-density storage, and can be expanded as needed without interrupting ongoing operations. An average availability of 99.6 percent across all systems installed to date and a "built-in" redundancy make AutoStore the world's most reliable and efficient storage system.
| | |
| --- | --- |
| | "Speed and competence – that's how Kardex convinced us in the development of a solution precisely tailored to our needs and requirements", Dr. Luca Graf continues. "With our new AutoStore solution, we are excellently positioned to be able to flexibly handle volumes in online retail and to raise both logistics and service to an entirely new level." |
Maximum space efficiency and highly efficient processes
With the best storage density ratio of all automated storage systems, AutoStore achieves ultimate space efficiency. The flexible aluminum grid system, in which bins are neatly stacked on top of each other, maximizes storage density and enables four times the capacity with the same footprint compared to conventional manual storage. The AutoStore solution implemented by Kardex for MS Direct is set up in a light-flooded hall. This means that employees benefit from plenty of daylight at work.
In the first stage, the AutoStore system provides space for a total of 30,000 storage bins. However, the hall offers further expansion potential for up to 60,000 bins. The storage bins are handled by 48 battery-powered robots that move along the rails on top of the grid system. The robots pick up the bins, re-arrange them and present them at nine ergonomically designed workstations - eight Carousel Ports and one Conveyor Port - for picking and replenishment. The AutoStore solution serves as the backbone for an efficient fulfillment operation and other innovation projects planned by MS Direct, such as pick and place robots or autonomous mobile robots (AMR).

Increased sustainability with AutoStore
Compared to conventional storage and retrieval systems, AutoStore requires only a fraction of the energy. In fact, AutoStore controllers, ports and robots consume very little power - much less than a majority of common household electrical appliances. Energy recovery powers the robots' batteries whenever they reduce their speed or lower the bins. Essentially, AutoStore robots operate on the same principles as modern electric vehicles. As a result, the energy consumed by 10 robots is equal to a single conventional vacuum cleaner. AutoStore's compact design also requires no aisles, minimizing space consumption. Permanent lighting may only be needed at the workstations themselves. AutoStore technology thus helps companies reduce their environmental footprint while increasing productivity.
Sustainability and active responsibility for the environment are of great importance for MS Direct. As part of their
make.IMPACT
initiative, the group is actively committed to CO2-neutral e-commerce. With the investment in an energy-saving AutoStore solution, MS Direct is now taking a further step towards increased sustainability.
About MS Direct
MS Direct AG
is a leading partner to the online retail industry, offering automated solutions in the areas of fulfillment and cross-border e-commerce. Customers benefit from a comprehensive carefree package of scalable fulfillment, physical logistics and digital solutions: Whether nationwide or from the European Union to third countries - MS Direct ensures that online orders arrive quickly and smoothly, turning shoppers into loyal fans.
Kardex is a leading intralogistics solution provider of automated storage, retrieval and material handling systems. With two entrepreneurially managed divisions, Kardex Remstar and Kardex Mlog, the Kardex mission is to provide solutions and services to increase the efficiency in storing and handling of goods and materials on a global scale.
The two divisions serve as partners over the entire life cycle of a customer's product or solution. From project analysis to realization and service, Kardex helps improve a customer's performance every step of the way. With three own production plants in Germany and one in North America Kardex ensures high quality solutions. To maintain and strengthen its competitive position within technological innovation and outstanding customer loyalty, Kardex is investing in research and development, its supply chain, the expansion of its service organization as well as in new technology via acquisitions. Kardex actively partners with global leaders who share the same values and complement the Kardex solutions including AutoStore, Rocket Solution, Robomotive, Intertex and Sumobox.
Kardex employs 2,000 team members across 30 countries and has installed over 140,000 industry-specific solutions worldwide.
Contact