Playmobil optimizes spare parts logistics with innovative AutoStore solution
7 June 2023, Company News
Everyone knows Playmobil and their famous toys. Millions of small, colorful Playmobil figures find their way into children's homes every year. In the last 50 years, countless parts and bundles have been launched from a wide variety of themed worlds - and the trend is growing. Consequently, the quantity of individual and spare parts that need to be stocked for reordering is increasing too. A space-saving, flexible and sustainable storage solution was needed. The automated storage and retrieval system AutoStore turned out to be the ideal solution.
The Horst Brandstätter Group is a global player. Within the "Inspiring Play Experience" business area 7.5cm tall figures, animals and extensive accessories are at the heart of a creative, multi-award-winning toy. The imaginative role play with historical and modern-themed worlds fascinates children, and is appreciated by parents and educators alike. Since 1974, more than 3.8 billion PLAYMOBIL® figures have been manufactured. Forty play themes are sold in around 100 countries worldwide. When it comes to warehouse technology, Kardex has been a reliable partner for 15 years.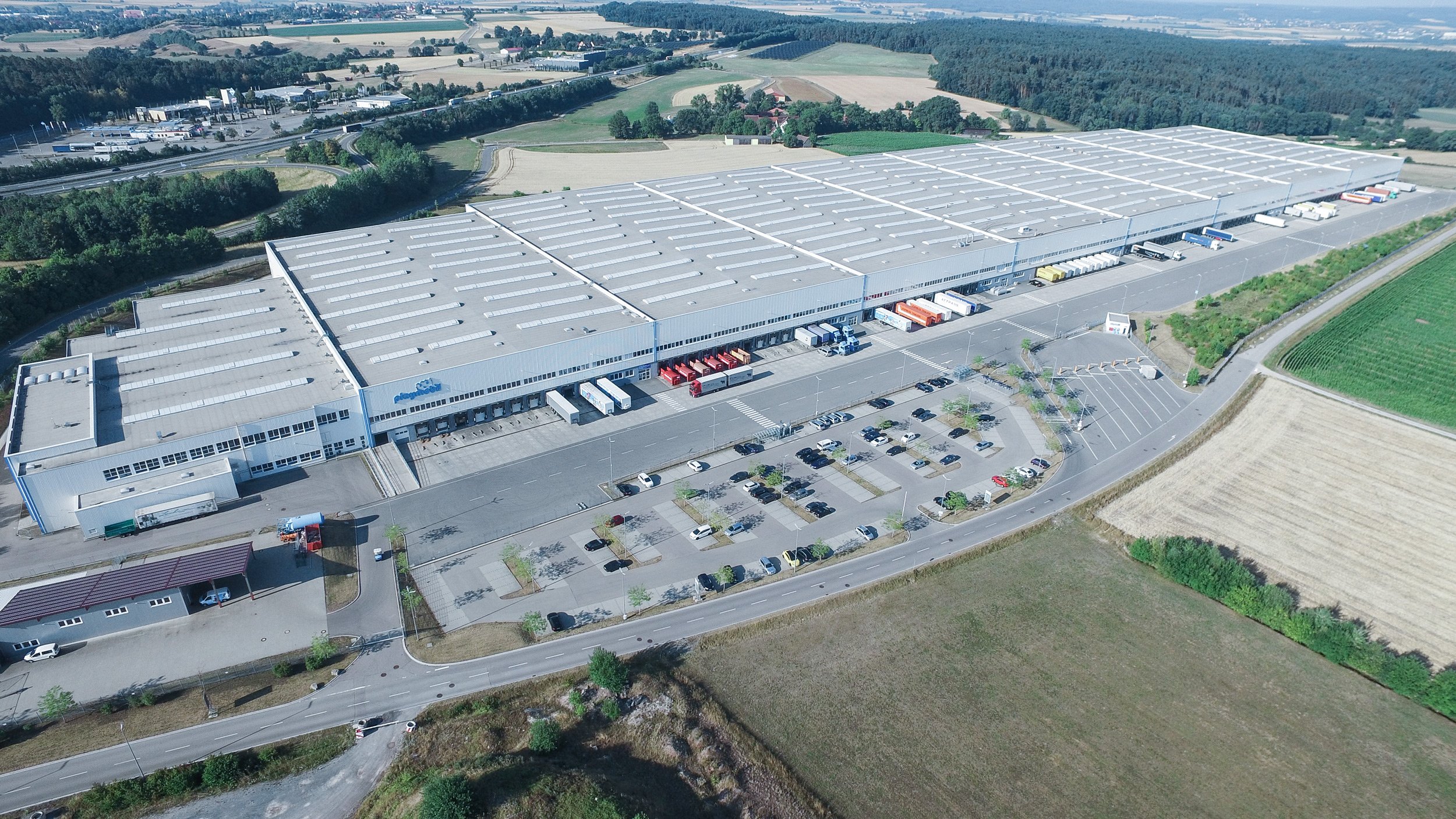 Figure 1: The logistics center of Playmobil in Herrieden, Germany

Playmobil's logistics center in Herrieden, Germany serves customers from all over the world. In the area of pallets, logistics was already automated several years ago in cooperation with Kardex Mlog. To make the delivery of complete playsets to dealers as efficient as possible, the company uses a shuttle system in the area of cartons and totes. For the worldwide shipment of individual and spare parts to the end customer, Playmobil, together with Wiemeyer Logistik GmbH, examined the use of an AutoStore system as a central and compact storage element in 2022. It will be set up in an existing building at the Herrieden site. The contract for the planning and implementation of the customized AutoStore solution has been awarded to the system integrator Kardex, which intends to successfully continue the long-standing and cooperative partnership in the field of logistics automation. The AutoStore solution is scheduled to go live in July 2023.
"We are looking forward to a compact and flexible storage and retrieval system perfectly tailored to our existing hall, making the best possible use of the available space. As a result, we will be able to increase our storage capacity and achieve a significantly higher picking efficiency," says Head of Logistics Klaus-Dieter Hampl.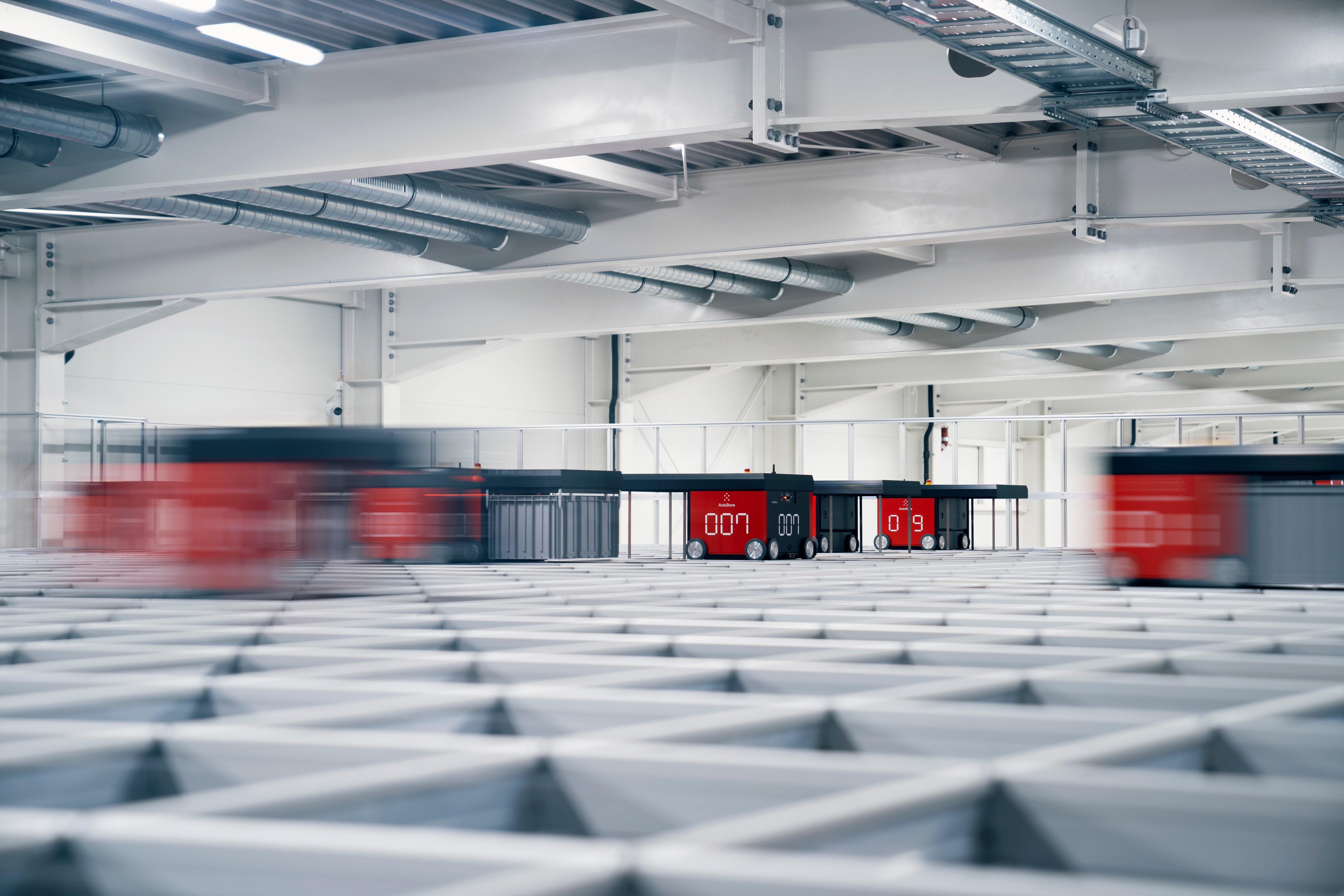 Figure 2: AutoStore robots at work
Highly efficient and ergonomic work
It is not only the Playmobil brand that will benefit from the new, space-saving and highly efficient AutoStore system. The end customers and children who are eagerly waiting for the lost magic wand, the cowboy hat or maybe the car tire will finally be able to complete their play set. With a global average uptime of 99.7%, AutoStore robots are operational 24 hours a day, reliably preparing orders, even outside normal working hours.
The AutoStore solution planned for the logistics center in Herrieden will provide space for 16,376 storage bins with a height of 220 mm each. These bins will be neatly stacked on top of and next to each other in a three-dimensional aluminum grid system. The bins will be handled by 24 battery-powered robots that move along the rails on top of the grid. The robots pick up bins, rearrange them and present them at four ergonomically designed workstations – the so-called Carousel Ports – for picking and replenishment. The highly flexible grid system maximizes storage density and enables four times the capacity in the same footprint compared to traditional manual warehousing. AutoStore's modular design allows for expansions in terms of throughput and storage capacity at any time without impacting ongoing operations. At Playmobil, the entire AutoStore system will be installed on a platform that is placed above the current goods receiving area. With the intelligent complete solution including the PutWalls, picking at the AutoStore Port will become "child's play" for the employees.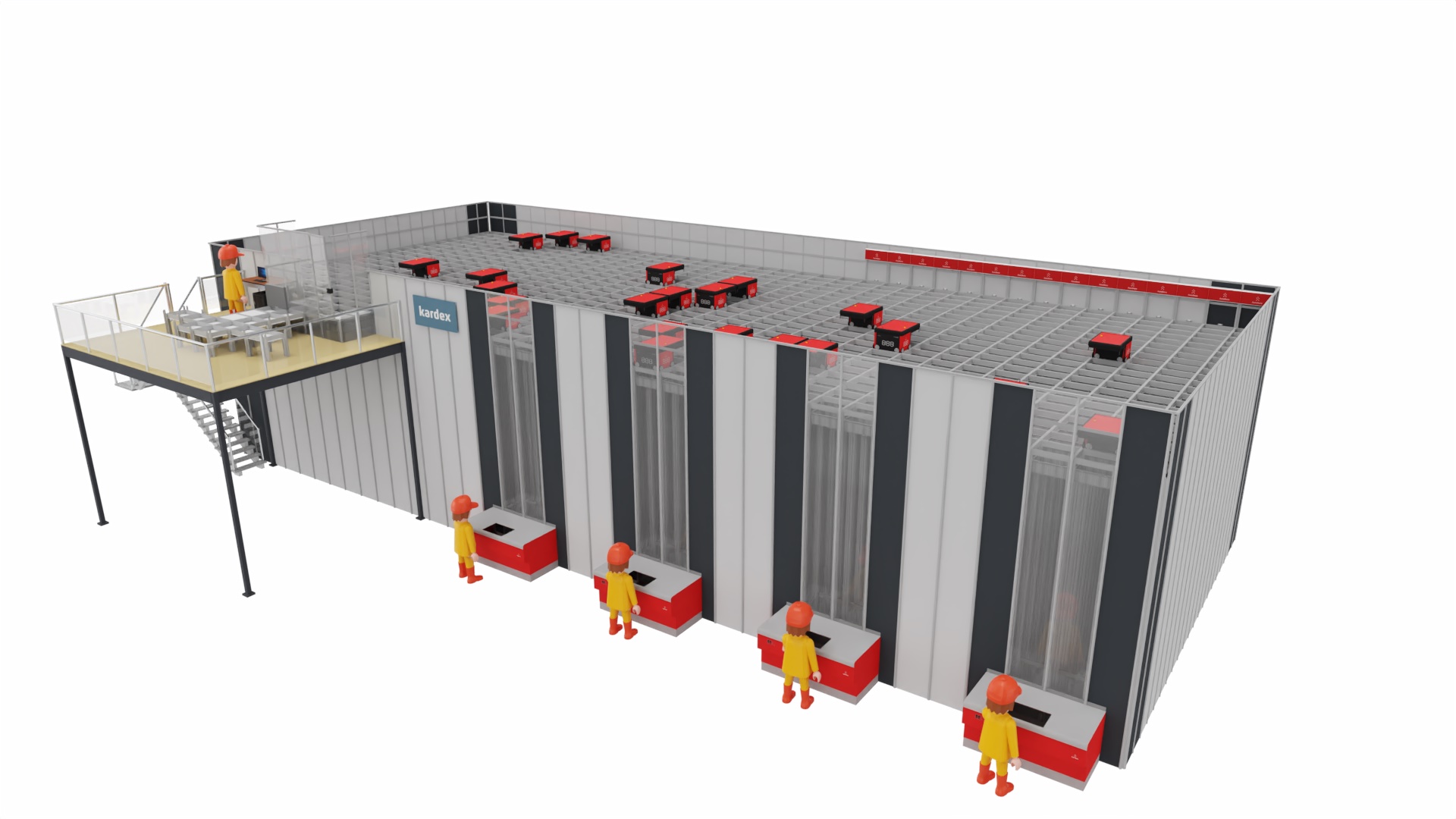 Figure 3: Visualization of the AutoStore system planned for Playmobil
Setting the course for the future
The Horst Brandstätter Group has set sustainable, ambitious corporate goals. The company wants to be climate-neutral until 2027.
The company is also a pioneer in the use of materials. The play world "Wiltopia" consists largely of recycled material, which is obtained by recycling plastic: Discarded plastic waste is given a new life and serves as a new source of material for the play worlds. The company's goal is to become part of closed material cycles.
Last but not least, the quality and durability of the products underline the sustainable orientation of the Horst Brandstätter Group. Playmobil is generally given away or inherited. If a part of an assortment is actually broken or lost, the company offers a replacement parts service where consumers can reorder.
The highly efficient AutoStore solution in Herrieden will make an important contribution to greater sustainability at Playmobil. Automation solutions like AutoStore not only increase the efficiency of warehouses and supply chains, but also offer a high level of energy savings. Ten AutoStore robots consume no more electricity than a standard vacuum cleaner. Whenever robots lower a bin or reduce speed, energy is returned to the batteries. AutoStore's compact design also requires no aisles, minimizing space consumption. Permanent lighting may only be needed directly at the workstations. As a result, AutoStore technology helps companies reduce their environmental footprint while increasing productivity. It is exactly this versatility that has led to AutoStore twice winning the Green Supply Chain Award from "Supply and Demand Chain Executive": because the system enables its users to make sustainability a core part of their supply chain strategy.
About Kardex
Kardex is a leading intralogistics solution provider of automated storage, retrieval and material handling systems. With two entrepreneurially managed divisions, Kardex Remstar and Kardex Mlog, the Kardex mission is to provide solutions and services to increase the efficiency in storing and handling of goods and materials on a global scale.
The two divisions serve as partners over the entire life cycle of a customer's product or solution. From project analysis to realization and service, Kardex helps improve a customer's performance every step of the way. With three own production plants in Germany and one in North America Kardex ensures high quality solutions. To maintain and strengthen its competitive position within technological innovation and outstanding customer loyalty, Kardex is investing in research and development, its supply chain, the expansion of its service organization as well as in new technology via acquisitions. Kardex actively partners with global leaders who share the same values and complement the Kardex solutions including AutoStore, Rocket Solution, Robomotive, Intertex and Sumobox.
Kardex employs 2,000 team members across 30 countries and has installed over 140,000 industry-specific solutions worldwide.
Contact